The accident-type most-associated with whiplash is being rear-ended. Let us take a glance at how this kind of accident happens. Most people think that when you could be rear ended, your head flies back. Although that is the logical way to consider the harm (it's also how I will discuss it most of the time), it is not technically accurate.
Process of Whiplash Injury
When you are rear-ended what happens is that your body is driven out from under your head. Although there is a great deal of soft tissue stretching that occurs in the soft tissues (LIGAMENTS, TENDONS, MUSCLES, and particularly FASCIA) as your body travels forward at a significantly higher velocity than your head; at some point, these "soft tissues" cannot stretch anymore. This is the first point at which microscopic tissue tearing occurs. Realize that this is the beginning of the injury process. The body will be gradually caught up to by the head, and subsequently overshoot it at an extremely accelerated velocity, all in a fraction of a second.
The head is now accelerating forward faster than your entire body. When the body comes to a stop (i.e. your vehicle slams into whatever is in front of it), the head will continue to travel forward. This is actually where the term "whiplash" comes from, and where it occurs. It's exactly the principle of physics that results in the tip of a bullwhip to 'crack' as it breaks the sound barrier. If this type of 'whipping' motion occurs in the neck, it can result in a great deal of soft tissue damage and subsequent formation of fibrosis and scar tissue. Additionally, it may lead to a great deal of occult (hidden) brain and nerve system trauma.
When tissue tears, it ordinarily doesn't tear like we think of things tearing, in half. As a matter of fact, when you take a look at pulled muscles, these are actually pulled, over-stretched, or microscopically torn fascia. Fascia is the thin membrane that tightly surrounds the muscle. Fascial tearing and the subsequent fascial adhesions present a double-edged sword as far as chronic pain is concerned.
Surround your neck with too much scar tissue, and there is no way your neck will move normally as it did before the motor vehicle accident. Unfortunately, degeneration is caused by abnormal motion, and abnormal joint motion is caused by degeneration. Repeat ad infinitum. Whether or not this cycle was launched by an MVA is immaterial at this stage. The process leads to chronic pain. People who are living inside of this vicious cycle know. Same evaluations, same results. If you've been involved in an automobile accident and are experiencing neck pain or other symptoms due to suspected cervical spine damage or injury, seek immediate medical attention.
The scope of our information is limited to chiropractic and spinal injuries and conditions. To discuss options on the subject matter, please feel free to ask Dr. Jimenez or contact us at 915-850-0900 .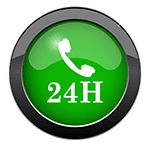 By Dr. Alex Jimenez
Additional Topics: Automobile Accident Injuries
Whiplash, among other automobile accident injuries, are frequently reported by victims of an auto collision, regardless of the severity and grade of the accident. The sheer force of an impact can cause damage or injury to the cervical spine, as well as to the rest of the spine. Whiplash is generally the result of an abrupt, back-and-forth jolt of the head and neck in any direction. Fortunately, a variety of treatments are available to treat automobile accident injuries.