The
immune system is made up of a network of cells and proteins that defend the body against infection/s
. It is made up of specialized organs, and chemicals that fight microorganisms, specifically that are bacterial and can cause infection/disease. The
system keeps a record of every germ so it can recognize and destroy any microbes if they enter the body again.
Immune system abnormalities can lead to:
Allergic diseases
Autoimmune disorders
The Immune System
Protection from viruses and bacterias requires a long term solution/s for building and strengthening immunity.
Chiropractic adjustments along with health coaching can help.
The main organs of the immune system are:
White blood cells
Lymphatic system
Spleen
Bone marrow
The Microbiome
The
health and variety of bacteria in the gastrointestinal tract have
been shown to have significant effects on overall health, including immunity. When gut health is optimized, it helps the
body's natural processes for detecting and fighting microorganisms
. Simple ways to strengthen gut health include:
Diet
A healthy diet rich in a variety of whole foods and vegetables will
promote diversity in the gut
.
Supplements
Probiotics
can significantly help strengthen gastrointestinal health.
Get Out In the Sun
Being outside provides the microbiome
vitamin D which helps fight inflammation
and strengthens the sense of well-being.
Nerve Signal Optimization
The
central nervous system
has a primary role in gastrointestinal
motility
and
overall balance
. The proper spinal alignment will help
blood
and nerve synapse circulation.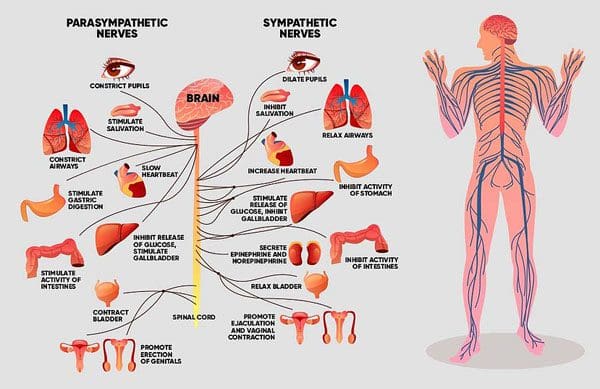 Maintaining Body Balance
A strengthened immune system is about maintaining whole-body balance. The
body is a complicated system that operates/functions in top form when tuned up and in proper alignment
.
Spinal Alignment
Chiropractic can provide expert treatment to restore spinal misalignment/s. This keeps the body functioning at an optimal level.
Exercise
A moving body is a healthy body. Regular exercise will benefit the immune system and keep it strong.
Stress Management
A
high level of stress can compromise the immune system's health
. Regular physical activity/exercise, chiropractic, being aware of any health issues can help manage stress.
Chiropractic immune system management will help promote a healthy gastrointestinal tract, help manage stress, get in more physical activity, and stay pain-free.
Chiropractic can help kick in the body's natural immune response and keep the flow going.
Call today to see how we can help build a healthy immune system.
---
Lower Back Pain Treatment
---
Dr. Alex Jimenez's Blog Post Disclaimer
The scope of our information is limited to chiropractic, musculoskeletal, physical medicines, wellness, and sensitive health issues and/or functional medicine articles, topics, and discussions. We use functional health & wellness protocols to treat and support care for injuries or disorders of the musculoskeletal system. Our posts, topics, subjects, and insights cover clinical matters, issues, and topics that relate and support directly or indirectly our clinical scope of practice.* Our office has made a reasonable attempt to provide supportive citations and has identified the relevant research study or studies supporting our posts. We also make copies of supporting research studies available to the board and or the public upon request. We understand that we cover matters that require an additional explanation as to how it may assist in a particular care plan or treatment protocol; therefore, to further discuss the subject matter above, please feel free to ask Dr. Alex Jimenez or contact us at 915-850-0900. The provider(s) Licensed in Texas& New Mexico*
Reference
Colombi, Andrea, and Marco Testa. "The Effects Induced by Spinal Manipulative Therapy on the Immune and Endocrine Systems." 
Medicina (Kaunas, Lithuania)
 vol. 55,8 448. 7 Aug. 2019, doi:10.3390/medicina55080448