Tennis requires strength, power, and endurance. Can combining tennis weight training into a player's fitness regimen that is broken up into phases achieve optimal results?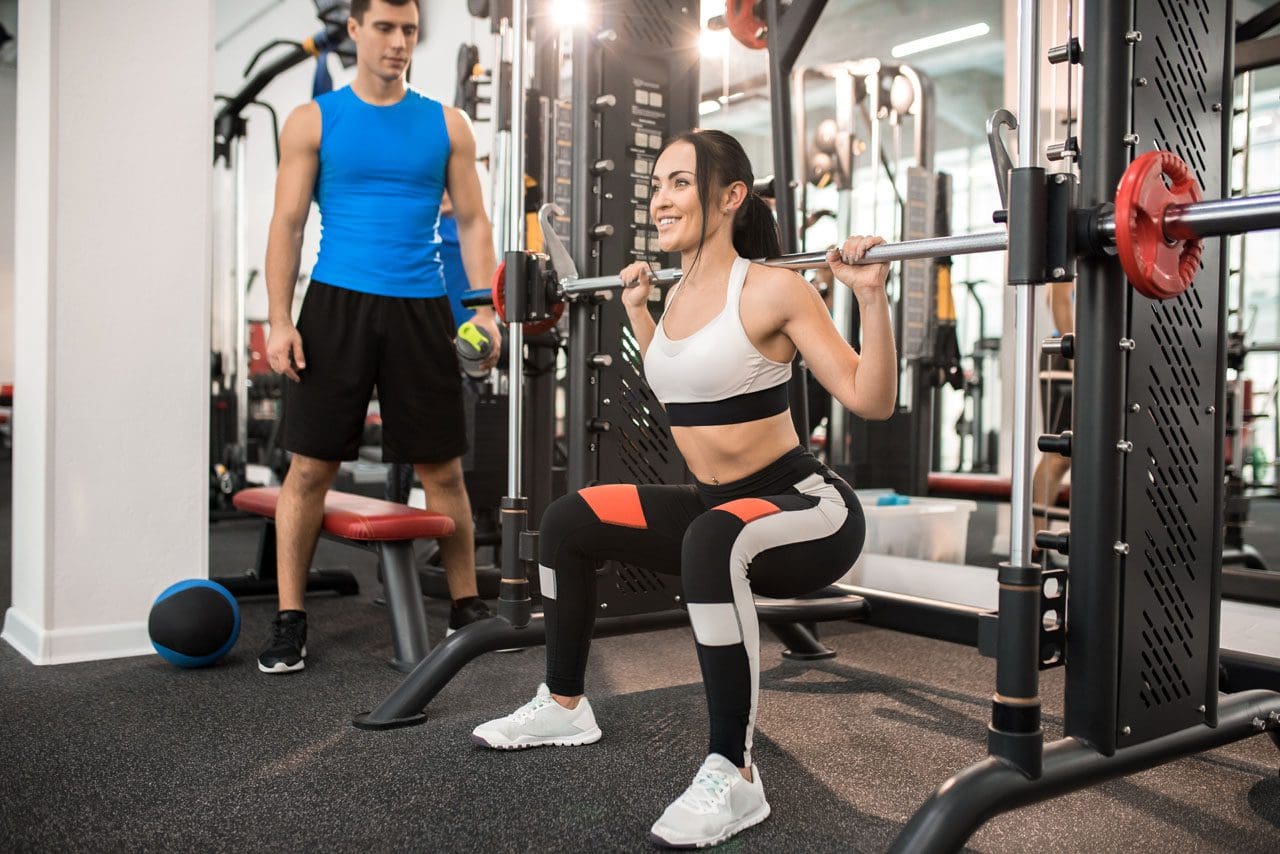 Tennis Weight Training
In professional sports that utilize weight lifting, the training is often broken up into seasonal phases. (Daniel S Lorenz, Michael P Reiman, John C Walker. 2010) Each phase consists of specific objectives that contribute to and build upon the previous phase. This is known as periodization. Tennis is played year-round indoors and outdoors. This is an example of a tennis weight training program to build up strength.
Pre-Season
In the early pre-season, players prepare to rebuild their strength after a break.
The emphasis is on building functional strength and some muscle.
Late Pre-Season
In late pre-season, players workout to get ready for the start of the season.
Here, the emphasis is on building maximum power.
In Season
In season, regular practice, play, and competition get underway and players are in top condition.
In this phase, strength and power maintenance is the focus.
Season Break
This is when players need to relax for a while.
However, players need to keep active if they want to maintain some level of fitness.
The emphasis is on rest and recovery with the maintenance of light activity, like cross-training and light gym workouts.
Research has shown that taking a break from serious strength training does help the body recover and rebuild. (Daniel Lorenz, Scot Morrison. 2015)
This is a three-phase all-around program.
The first phase concentrates on building basic strength and muscle
The second phase on power delivery.
Players who play year-round can continue with the power program once they build the basics.
Players who take a break for longer than six weeks should start again with the strength program.
Pre-Season – Phase One
Strength and Muscle
The focus is on lifting heavy weights, but not going full force to begin training the nervous system to work with the muscle fibers.
Some muscle building or hypertrophy/building muscle size will happen during strength development.
Strength is the foundation for the power development phase.
Exercises:
Duration: 6-8 weeks
Workout Days: 2-3, with at least one day, however, two are recommended between sessions.
Reps: 8-10
Sets: 2-4
Rest between sets: 1-2 minutes
Barbell squat, dumbbell squat, or sled hack squat
Romanian deadlift
Dumbbell bent-over row
Dumbbell triceps extension or machine pushdown
Cable wood chop
Lat pulldown to the front with a wide grip
Reverse crunch
Things to Remember
Use the Proper Weight
Adjust the weight so that the last reps are heavy but don't cause a complete failure.
Balance the Lower Half
The posterior chain of the hips, the gluteals/buttocks, the upper legs, and the abdominals are of equal importance and require equal attention. (Eline Md De Ridder, et al., 2013)
Squats and deadlifts build strength and power in this region.
Follow Proper Form
For upper body exercises like the dumbbell press, lat pulldown, and wood chops the proper form needs to be followed.
Keep the forearms in a vertical plane with the upper arms.
Do not extend excessively at the bottom of the movement.
Remember to protect the vulnerable shoulder joint.
Listen to The Body
Strength training is physically and mentally challenging.
Individuals who are not able to recover from a session with only one rest day are recommended to move the program to two sessions per week.
Muscle soreness or delayed onset muscle soreness – DOMS – is normal, however, joint pain is not.
Monitor arm and shoulder reactions during this phase.
Stop if any joint pain or discomfort is felt.
Late Pre-Season – In-Season – Phase Two
Power
Power is the ability to move the heaviest loads in the shortest time and is the combination of strength and speed. In this phase, the player builds on the strength developed in phase one with tennis weight training that will increase the ability to move a load at high velocity.
Power training requires lifting weights at high velocity and with explosiveness.
The body needs to rest adequately between repetitions and sets so that each movement is done as fast as possible.
The number of sets can be less than phase one because there is no point in training at this level when the body is fatigued.
Exercises
Duration: Ongoing
Days per week: 2
Reps: 8 to 10
Sets: 2-4
Rest between repetitions: 10 to 15 seconds​
Rest between sets: at least 1 minute or until recovered
Barbell or dumbbell hang clean
Cable push-pull
Cable wood chop
One arm cable raises
Medicine ball push press
Medicine ball standing twist with a partner or alone – 6×15 repetitions fast and recover between sets.
Reminders When Preparing For the Season
Recovery Time
In power training, it's important that the body has relatively recovered for each repetition and set so that the individual can maximize the movement.
The weights should not be as heavy and the rest periods sufficient.
Push When Possible
Rest is important, at the same time, the player needs to push through reasonably heavy loads to develop power against significant resistance.
When doing medicine ball twists, do a full set at maximum, then sufficiently rest before the next one.
If doing the medicine ball exercises alone, use a lighter ball and keep the ball in your hands while twisting.
In Season – Phase Three
When the season begins training does not stop in order to help maintain strength and power.
Strength and Power Maintenance
Alternate phase one and phase two for a total of two sessions each week.
Every fifth week, skip weight training to achieve optimal recovery.
Key Points
Things to keep in mind during the season.
Avoid Overscheduling
Avoid strength training on the same day when practicing on the court.
If the weight training has to be both on the same day, try to separate the workouts into morning and afternoon sessions.
Plan Time
Rest completely from strength training one week out of every six.
Light gym work is fine.
During the season, use intuition when it comes to working out at the gym.
Individuals with limited time, stick to court skills training instead of tennis weight training.
Off Season
If there is an off-season, this is the time for emotional and physical decompression and full-body recovery.
For several weeks, forget about weight training and do other things.
Stay fit and active with cross-training or other physical activities but keep it light to prevent injuries.
It is recommended to consult a coach, trainer, sports chiropractor, and/or physical therapist to develop a program specific to an individual's needs, fitness goals, and access to resources.
---
Spine Injuries In Sports
---
References
Lorenz, D. S., Reiman, M. P., & Walker, J. C. (2010). Periodization: current review and suggested implementation for athletic rehabilitation. Sports health, 2(6), 509–518. doi.org/10.1177/1941738110375910
Lorenz, D., & Morrison, S. (2015). CURRENT CONCEPTS IN PERIODIZATION OF STRENGTH AND CONDITIONING FOR THE SPORTS PHYSICAL THERAPIST. International journal of sports physical therapy, 10(6), 734–747.
De Ridder, E. M., Van Oosterwijck, J. O., Vleeming, A., Vanderstraeten, G. G., & Danneels, L. A. (2013). Posterior muscle chain activity during various extension exercises: an observational study. BMC musculoskeletal disorders, 14, 204. doi.org/10.1186/1471-2474-14-204
Post Disclaimer
Professional Scope of Practice *
The information herein on "Tennis Weight Training" is not intended to replace a one-on-one relationship with a qualified health care professional or licensed physician and is not medical advice. We encourage you to make healthcare decisions based on your research and partnership with a qualified healthcare professional.
Blog Information & Scope Discussions
Our information scope is limited to Chiropractic, musculoskeletal, physical medicines, wellness, contributing etiological viscerosomatic disturbances within clinical presentations, associated somatovisceral reflex clinical dynamics, subluxation complexes, sensitive health issues, and/or functional medicine articles, topics, and discussions.
We provide and present clinical collaboration with specialists from various disciplines. Each specialist is governed by their professional scope of practice and their jurisdiction of licensure. We use functional health & wellness protocols to treat and support care for the injuries or disorders of the musculoskeletal system.
Our videos, posts, topics, subjects, and insights cover clinical matters, issues, and topics that relate to and directly or indirectly support our clinical scope of practice.*
Our office has reasonably attempted to provide supportive citations and has identified the relevant research study or studies supporting our posts. We provide copies of supporting research studies available to regulatory boards and the public upon request.
We understand that we cover matters that require an additional explanation of how it may assist in a particular care plan or treatment protocol; therefore, to further discuss the subject matter above, please feel free to ask Dr. Alex Jimenez, DC, or contact us at 915-850-0900.
We are here to help you and your family.
Blessings
Dr. Alex Jimenez DC, MSACP, RN*, CCST, IFMCP*, CIFM*, ATN*
email: coach@elpasofunctionalmedicine.com
Licensed as a Doctor of Chiropractic (DC) in Texas & New Mexico*
Texas DC License # TX5807, New Mexico DC License # NM-DC2182
Licensed as a Registered Nurse (RN*) in Florida
Florida License RN License # RN9617241 (Control No. 3558029)
Presently Matriculated: ICHS: MSN* FNP (Family Nurse Practitioner Program)
Dr. Alex Jimenez DC, MSACP, RN* CIFM*, IFMCP*, ATN*, CCST
My Digital Business Card