Can individuals with low back pain find relief with spinal decompression combined with chiropractic care to reduce muscle pain?
Introduction
Everyone worldwide has dealt with low back pain, a multifactorial common problem that can mask other musculoskeletal disorders. Low back pain can develop naturally through spinal degeneration, normal environmental factors people put their bodies through, or traumatic factors that can gradually affect the lumbar region over time. The lower back is part of the lumbar spine region as it takes most of the upper body's weight and stabilizes the lower body when in motion. The lumbar region is thick to support the upper body's weight and is protected by the surrounding ligaments, muscles, and tissues; however, it is the most susceptible to injury. Many people don't realize they are experiencing low back pain until an accident or repetitive motions begin to affect the surrounding ligaments or the lumbar intervertebral discs are severely compressed. To that point, many individual are experiencing radiating pain in their lower extremities. However, all is not lost, as there are numerous ways to alleviate low back pain and provide relief to many individuals. Today's article focuses on the factors that lead to the development of low back pain and how treatments like chiropractic care and spinal decompression can help reduce low back pain and its symptoms. We speak with certified medical providers who incorporate our patients' information to provide numerous treatment plans to ease low back pain and its associated symptoms. We also inform our patients that there are non-surgical options like chiropractic care and spinal decompression to minimize the radiating pain associated with low back pain. We encourage our patients to ask intricated and educational questions to our associated medical providers about the pain-like symptoms they are experiencing correlating with the lower back. Dr. Alex Jimenez, D.C., utilizes this information as an academic service. Disclaimer
Factors That Lead To The Development Of Low Back Pain
Do you feel muscle aches and pains in your lower back when stretching? Does the pain cause issues in your mobility when going to run errands? Or do you feel sudden or gradual pain after a long workday of carrying heavy objects or excessively sitting at your desk? When many individuals are experiencing pain in these various scenarios, it can lead to the development of a lower back that correlates with these environmental factors. Low back pain is a common nuisance that many working and non-working individuals experience occasionally. When various risk factors are associated with low back pain, it can cause many individuals to deal with the physical and psychological demands that cause them to do multiple things like heavy lifting, awkward positions, and excessive bending, which can develop pain-like symptoms in the lumbar region. (To et al., 2021) At the same time, compared with other health conditions, low back pain is the highest global burden, causing many individuals to miss out on important events like work and daily activities. (Petrozzi et al., 2020) This causes them to live a life of disability and causes them to feel miserable. Low back pain can affect a person's socioeconomic demographic and the functionality that they seek the treatment they deserve.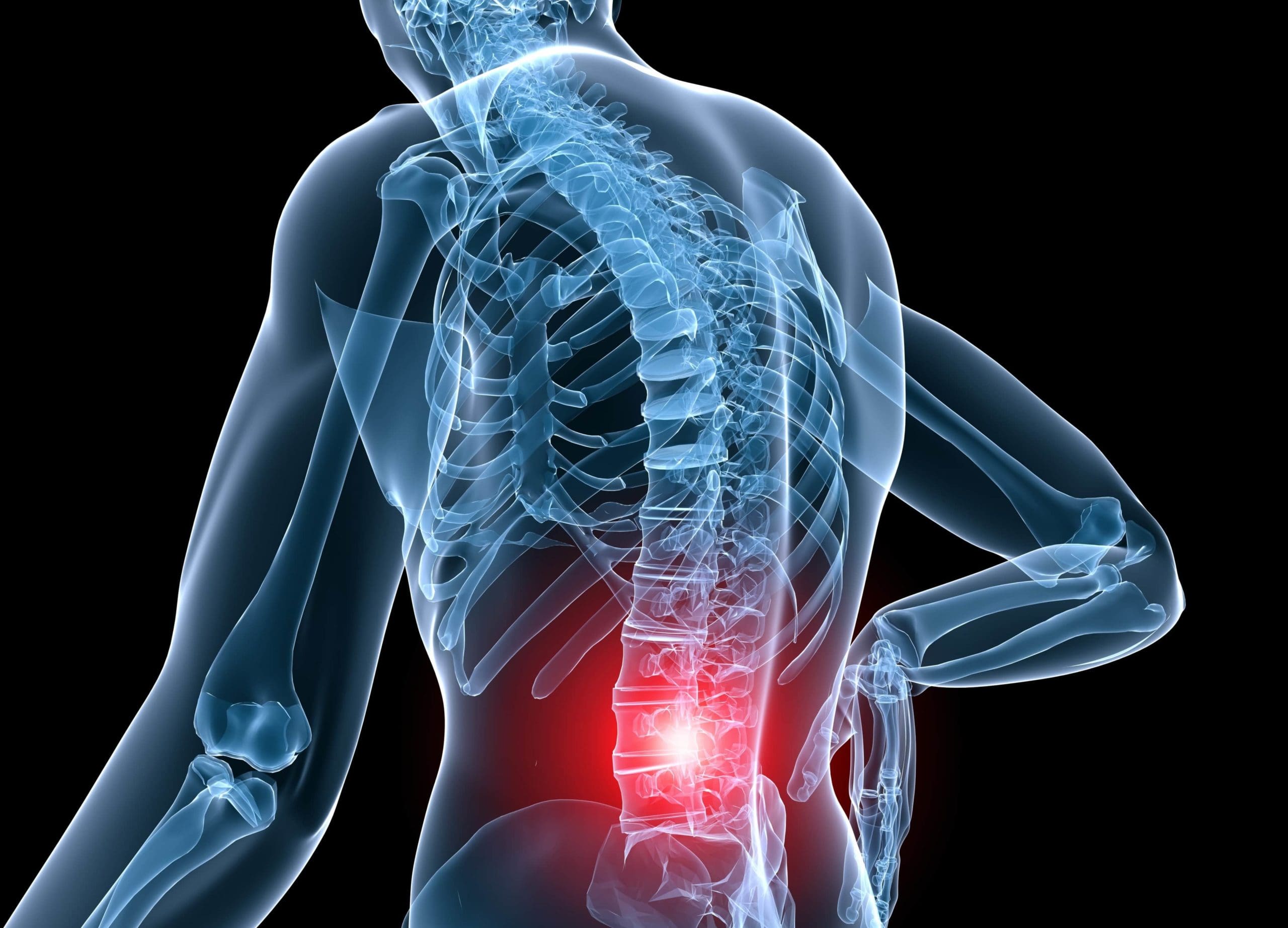 Many individuals who experience low back pain will often lead a life of disability and socioeconomic burden correlated with these factors. (Wong et al., 2022) Many people often think that low back pain only happens to older adults, but low back pain can happen to anybody at any age. Many factors that correlate to the development of low back pain include:
Improper heavy lifting

Walking incorrectly

Being in a slouched or hunched position

An auto accident

Obesity 

Gastrointestinal issues

Referred musculoskeletal disorders

Physical inactivity
Many of these environmental factors are associated with low back pain that many people are unaware of when doing their routine. This is due to the surrounding tissues, ligaments, and muscles being overused and affected and the intervertebral disc being constantly compressed from repetitive motions. When this happens, many individuals will often seek treatment to reduce the painful effects of low back pain.
---
How Chiropractic Care Can Transform Pain Into Relief- Video
When it comes to reducing low back pain, many individuals will try home remedies to mitigate muscle pain and reduce inflammation associated with low back pain. This provides temporary relief to acute low back pain, but many will seek non-surgical treatment when it comes to chronic low back pain. Non-surgical treatments can help reduce low back pain and its associated symptoms through mechanical and manual techniques. Non-surgical treatments, which include chiropractic care and spinal decompression, could help alleviate low back pain. Since low back pain is associated with altered motor control within the lumbar region, it can hinder lumbar stability, cause impaired detection of passive motion, and affect postural stability. (Fagundes Loss et al., 2020) With non-surgical treatments, many pain specialists can incorporate vertebral mobilizations and manipulation procedures to improve spinal mobility and reduce pain in the lumbar region. The video above explains how chiropractic care and spinal decompression can alleviate lower back pain and help restore functionality in the body. 
---
Chiropractic Care & Low Back Pain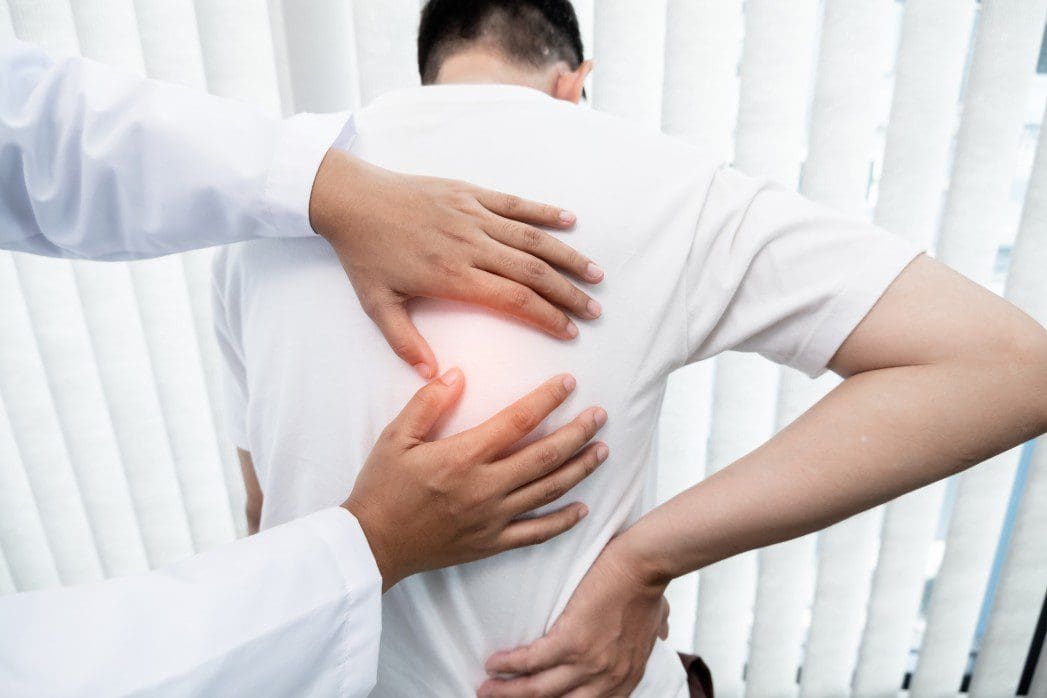 When it comes to reducing low back pain associated with environmental factors, many pain specialists can look at the physical distress cognitive, and functional patterns that are correlated with faulty lumbar movement. (Khodadad et al., 2020) This allows the pain specialist to create a personalized treatment plan for low back pain. Non-surgical treatments like chiropractic care are excellent for reducing low back pain. Chiropractic care incorporates spinal manipulation techniques to realign the spine and help stretch the affected surrounding muscles. Many individuals who include chiropractic care in their routine find significant pain reduction and reduced disability after a few consecutive treatments. (Gevers-Montoro et al., 2021) Chiropractic care can be combined with physical and massage therapy to stretch and strengthen the affected muscles. This, in turn, helps the individual regain spinal mobility and reduce pain.
Spinal Decompression & Low Back Pain
Spinal decompression is another non-surgical treatment that can help alleviate low back pain, like chiropractic care. Spinal decompression utilizes gentle traction on the lumbar spine to be gently pulled to relieve the affected muscles causing lower back pain. Spinal decompression can also ease leg pain associated with low back pain and reduce referred pain affecting the lower extremities. (Wang et al., 2022) Spinal decompression can also improve spinal disc height and help improve muscle strength and trunk endurance. (Kang et al., 2016) The combination of spinal decompression and chiropractic care to reduce lower back pain is effective as these two forms of non-surgical treatments can effectively reduce many people's musculoskeletal pain and make them aware of the environmental factors that are the root causes of their lower back pain and prevent it from returning.
---
References
Fagundes Loss, J., de Souza da Silva, L., Ferreira Miranda, I., Groisman, S., Santiago Wagner Neto, E., Souza, C., & Tarrago Candotti, C. (2020). Immediate effects of a lumbar spine manipulation on pain sensitivity and postural control in individuals with nonspecific low back pain: a randomized controlled trial. Chiropr Man Therap, 28(1), 25. doi.org/10.1186/s12998-020-00316-7
Gevers-Montoro, C., Provencher, B., Descarreaux, M., Ortega de Mues, A., & Piche, M. (2021). Clinical Effectiveness and Efficacy of Chiropractic Spinal Manipulation for Spine Pain. Front Pain Res (Lausanne), 2, 765921. doi.org/10.3389/fpain.2021.765921
Kang, J.-I., Jeong, D.-K., & Choi, H. (2016). Effect of spinal decompression on the lumbar muscle activity and disk height in patients with herniated intervertebral disk. Journal of Physical Therapy Science, 28(11), 3125-3130. doi.org/10.1589/jpts.28.3125
Khodadad, B., Letafatkar, A., Hadadnezhad, M., & Shojaedin, S. (2020). Comparing the Effectiveness of Cognitive Functional Treatment and Lumbar Stabilization Treatment on Pain and Movement Control in Patients With Low Back Pain. Sports Health, 12(3), 289-295. doi.org/10.1177/1941738119886854
Petrozzi, M. J., Rubinstein, S. M., Ferreira, P. H., Leaver, A., & Mackey, M. G. (2020). Predictors of low back disability in chiropractic and physical therapy settings. Chiropr Man Therap, 28(1), 41. doi.org/10.1186/s12998-020-00328-3
To, D., Rezai, M., Murnaghan, K., & Cancelliere, C. (2021). Risk factors for low back pain in active military personnel: a systematic review. Chiropr Man Therap, 29(1), 52. doi.org/10.1186/s12998-021-00409-x
Wang, W., Long, F., Wu, X., Li, S., & Lin, J. (2022). Clinical Efficacy of Mechanical Traction as Physical Therapy for Lumbar Disc Herniation: A Meta-Analysis. Comput Math Methods Med, 2022, 5670303. doi.org/10.1155/2022/5670303
Wong, C. K., Mak, R. Y., Kwok, T. S., Tsang, J. S., Leung, M. Y., Funabashi, M., Macedo, L. G., Dennett, L., & Wong, A. Y. (2022). Prevalence, Incidence, and Factors Associated With Non-Specific Chronic Low Back Pain in Community-Dwelling Older Adults Aged 60 Years and Older: A Systematic Review and Meta-Analysis. J Pain, 23(4), 509-534. doi.org/10.1016/j.jpain.2021.07.012
Disclaimer
Post Disclaimer
Professional Scope of Practice *
The information herein on "Chiropractic Spinal Decompression: How To Relive Low Back Pain" is not intended to replace a one-on-one relationship with a qualified health care professional or licensed physician and is not medical advice. We encourage you to make healthcare decisions based on your research and partnership with a qualified healthcare professional.
Blog Information & Scope Discussions
Our information scope is limited to Chiropractic, musculoskeletal, physical medicines, wellness, contributing etiological viscerosomatic disturbances within clinical presentations, associated somatovisceral reflex clinical dynamics, subluxation complexes, sensitive health issues, and/or functional medicine articles, topics, and discussions.
We provide and present clinical collaboration with specialists from various disciplines. Each specialist is governed by their professional scope of practice and their jurisdiction of licensure. We use functional health & wellness protocols to treat and support care for the injuries or disorders of the musculoskeletal system.
Our videos, posts, topics, subjects, and insights cover clinical matters, issues, and topics that relate to and directly or indirectly support our clinical scope of practice.*
Our office has reasonably attempted to provide supportive citations and has identified the relevant research study or studies supporting our posts. We provide copies of supporting research studies available to regulatory boards and the public upon request.
We understand that we cover matters that require an additional explanation of how it may assist in a particular care plan or treatment protocol; therefore, to further discuss the subject matter above, please feel free to ask Dr. Alex Jimenez, DC, or contact us at 915-850-0900.
We are here to help you and your family.
Blessings
Dr. Alex Jimenez DC, MSACP, RN*, CCST, IFMCP*, CIFM*, ATN*
email: coach@elpasofunctionalmedicine.com
Licensed as a Doctor of Chiropractic (DC) in Texas & New Mexico*
Texas DC License # TX5807, New Mexico DC License # NM-DC2182
Licensed as a Registered Nurse (RN*) in Florida
Florida License RN License # RN9617241 (Control No. 3558029)
Presently Matriculated: ICHS: MSN* FNP (Family Nurse Practitioner Program)
Dr. Alex Jimenez DC, MSACP, RN* CIFM*, IFMCP*, ATN*, CCST
My Digital Business Card