Re-energize from a lack of energy and fatigue with Bio-chiropractic. Millions of individuals struggle to get through the day or night depending on work/school schedules because of deficient energy levels that result in fatigue. Unfortunately, many begin taking over the counter or prescription medication, drinking coffee or highly caffeinated/energy beverages, or taking days off to catch up on rest. There is a wide range of high-sugar and caffeine energy products to help with fatigue. But, research has shown how overconsumption of these products can contribute and/or cause:
High blood pressure
Cardiovascular disease
Diabetes
When a tired body takes in caffeinated energy, it is only for a temporary energy boost.
Energy products can mask the fatigue causation. This could be a disease, a type of condition, or an overlapping of causes.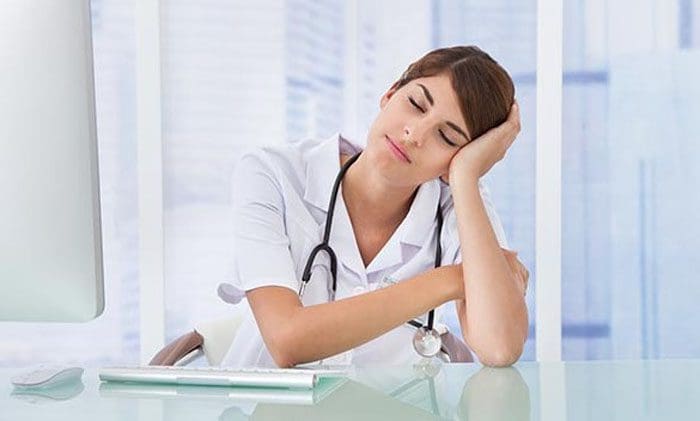 Nervous System
The nervous system is the body's life energy source. It is responsible for facilitating millions of functions that occur throughout the body every day. These include:
Movement
Digestion
Heartbeat
The health of the vital organs
What often happens is that:
Poor posture
Accidents
Injuries
Birth trauma
Shifts the spine out of alignment, placing added pressure on the delicate nerves in the neck and back. 
The compression causes nerve interference that disrupts optimal nerve energy flow from reaching the organs. This leads to:
Fatigue
Pain
Organ dysfunction
Eventually disease
Bio-Chiropractic
Bio-Chiropractic is a scientific and researched based form of musculoskeletal corrective care. It aims to unblock nerve interference through the proper realignment of the spine, returning it to its proper curvature. As a result, many individuals under chiropractic care report immediate relief from neck or back pain, along with a vibrant, energized feeling, and with time their overall health improves.
---
Body Composition Feedback
---
Malnutrition
Malnutrition can be defined as a deficiency, excess, or imbalance in an individual's intake of energy and nutrients. Protein-energy deficiency is a common form of malnutrition. It is a health condition that can have immediate/negative effects on body composition. This deficiency causes damage to skeletal muscle mass as the body progresses into starvation mode, breaking down its own protein stored in the muscles for fuel.
Micronutrient deficiency is a lack of nutrients like minerals and vitamins. These support important functions like cell regeneration, the immune system, and eyesight. Common examples are iron and/or calcium deficiencies. Micronutrient deficiency has the greatest impact on the body's physiological functions/processes. They can occur at the same time that protein-energy deficiency is happening overlapping each other. Nutritional deficiencies can impact processes like:
Building and repairing muscle
Protein-energy deficiency has a more pronounced effect on body composition, as lowered protein intake can lead to increased losses in muscle mass.
The American Society for Parenteral and Enteral Nutrition or ASPEN

defines several factors of malnutrition and nutritional deficiencies that include:

Insufficient energy intake
Non planned weight loss
Diminished physical function like handgrip strength and physical performance
References
Berkson, D L. "Osteoarthritis, chiropractic, and nutrition: osteoarthritis considered as a natural part of a three-stage subluxation complex: its reversibility: its relevance and treatability by chiropractic and nutritional correlates." Medical hypotheses vol. 36,4 (1991): 356-67. doi:10.1016/0306-9877(91)90010-v
Jensen, Gordon L et al. "Recognizing malnutrition in adults: definitions and characteristics, screening, assessment, and team approach." JPEN. Journal of parenteral and enteral nutrition vol. 37,6 (2013): 802-7. doi:10.1177/0148607113492338
Oakley, Paul A et al. "Restoring lumbar lordosis: a systematic review of controlled trials utilizing Chiropractic Bio Physics® (CBP®) non-surgical approach to increasing lumbar lordosis in the treatment of low back disorders." Journal of physical therapy science vol. 32,9 (2020): 601-610. doi:10.1589/jpts.32.601