For individuals with pelvic pain, how does MET treatment strategies reduce muscle weakness in the hips region?
Introduction
The pelvis's main job is to ensure that the person's body weight is distributed evenly for everyday movement within the upper and lower body. At the same time, the core muscles, ligaments, and joints surround the skeletal structure of the pelvis, which provides normal function while protecting the vital organ systems within the pelvic region. When normal or traumatic factors start to affect the body's pelvic area, many individuals will often mistake the pain for low back pain, and the core muscles surrounding the pelvic bone can become weak and lead to pelvic pain. At the same time, normal factors like improper posture can cause anterior pelvic tilt and develop into other musculoskeletal disorders with overlapping risk profiles. When pelvic pain affects the lower extremities, it can also lead to reproductive issues that can cause even more stress to the individual. Luckily, many people opt for non-surgical treatments to reduce pelvic pain and its associated musculoskeletal condition by strengthening the weakened core muscles and reducing muscle weakness. Today's article examines how referred pain symptoms affect the pelvis and how non-surgical treatments like MET therapy can reduce muscle weakness correlating with pelvic pain. Additionally, we communicate with certified medical providers who incorporate our patient's information to reduce muscle weakness associated with pelvic pain. We also inform them that MET therapy can help mitigate the referred pain-like symptoms related to pelvic pain. We encourage our patients to ask amazing educational questions for our associated medical providers about their pelvic pain. Dr. Jimenez, D.C., incorporates this information as an educational service. Disclaimer
Referred Pain Symptoms Affecting The Pelvis
Have you noticed that you are taking more frequent trips to the bathroom and that your bladder still feels full? Do you experience muscle stiffness within your lower back or pelvic region from excessive sitting at your desk during work? Or do you notice that you are experiencing weak core muscles affecting your workout routine? These scenarios are associated with pelvic pain and can cause issues within the lower body extremities, affecting the person's performance when doing normal activities. Pelvic pain is a multifactorial musculoskeletal disorder that can affect the corresponding body systems to induce referred pain. (Grinberg, Sela, & Nissanholtz-Gannot, 2020) Pelvic pain can cause referred pain to the gastrointestinal, pelvic musculoskeletal, and nervous systems, which then causes anatomic malfunction to the pelvic floor muscles. Pelvic pain can easily be mistaken for low back pain since the lumbar spine creates stressors for the muscles surrounding the pelvis.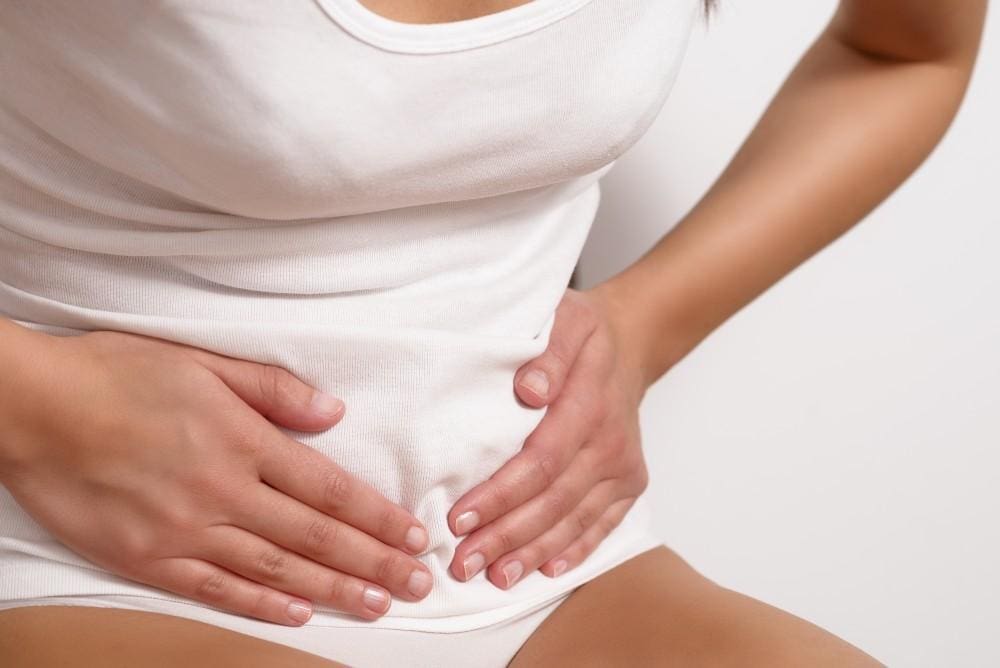 When the pelvis is affected by mechanical stressors associated with the lumbar spine, it can cause pelvic dysfunction and causes the individual to be unbalanced when in motion. At the same time, the pelvic muscle structures will be overworked, leading to hip and joint destabilization, causing them to be weak. (Lee et al., 2016) When the pelvic muscle structures begin to destabilize, it can lead to sciatic nerve entrapment to the lower extremities, which leads to overlapping risk profiles for musculoskeletal disorders. When the surrounding pelvic muscles begin to entrap the pelvic nerve roots causing radiating pain down the legs. (Kale et al., 2021) However, there are ways to reduce referred pain affecting the pelvic region and restore muscle strength.
---
Sciatica, Causes, Symptoms, & Tips- Video
Since pelvic pain is a multifactorial musculoskeletal disorder that can lead to the development of referred pain to the lower body extremities, many individuals often think it is low back pain or sciatica. Referred pain is when pain affects a body location instead of where the source originated. Not treated immediately causes nerve entrapment, muscle weakness, and chronic pain within the reproductive and urinary organs. Many individuals seek non-surgical treatments to alleviate the pain and restore muscle strength to the body's pelvic region. Non-surgical treatments like MET(muscle energy techniques) can help restore muscle strength to the pelvis through soft tissue stretching. Pain specialists specializing in MET therapy, like chiropractors and massage therapists, use hands-on maneuvers to relax, elongate, stretch, and massage the affected tight muscles and reduce any tender points that may have developed over time. (Grinberg et al., 2019) MET therapy can help stretch the pelvic stabilizing muscles. It can be combined with physical therapy and chiropractic care to realign the body and reduce nerve entrapment caused by pelvic pain. Check out the video above to learn more about the causes of sciatica and how non-surgical treatments may be the answer to alleviate pain.
---
MET Treatment Strategies For Pelvic Pain
MET therapy can reduce the effects of pelvic pain by including soft tissue manipulation methods to use controlled isometric and isotonic contraction to improve the normal physiologic function of the surrounding pelvic muscles and decrease pain and help stabilize the alternating structures within the pelvic region. (Sarkar, Goyal, & Samuel, 2021) MET therapy can also encourage self-regulating influences to reduce pain within the pelvic area, resulting in a greater range of motion. (Chaitow, 2009)
MET Treatment Reducing Muscle Weakness
MET therapy can also be part of a personalized health plan that can help restore muscle strength in the core and stabilize muscle within the pelvis. The positive effects of the combination of MET therapy and exercise, it can be more effective in reducing pain while improving physical function. (Hu et al., 2020) This allows the pelvis to realign itself and help stretch the shortened muscles. MET therapy can help restore low extremity function and improve a person's quality of life. (Danazumi et al., 2021) MET therapy is an excellent way to stretch out tired muscles and restore pelvic function, as it can make individuals more mindful of their bodies while reducing the chances of pelvic pain associated with musculoskeletal disorders reoccurring again in the lower extremities.
---
References
Chaitow, L. (2009). Ligaments and positional release techniques? J Bodyw Mov Ther, 13(2), 115-116. doi.org/10.1016/j.jbmt.2009.01.001
Danazumi, M. S., Yakasai, A. M., Ibrahim, A. A., Shehu, U. T., & Ibrahim, S. U. (2021). Effect of integrated neuromuscular inhibition technique compared with positional release technique in the management of piriformis syndrome. J Osteopath Med, 121(8), 693-703. doi.org/10.1515/jom-2020-0327
Grinberg, K., Sela, Y., & Nissanholtz-Gannot, R. (2020). New Insights about Chronic Pelvic Pain Syndrome (CPPS). Int J Environ Res Public Health, 17(9). doi.org/10.3390/ijerph17093005
Grinberg, K., Weissman-Fogel, I., Lowenstein, L., Abramov, L., & Granot, M. (2019). How Does Myofascial Physical Therapy Attenuate Pain in Chronic Pelvic Pain Syndrome? Pain Res Manag, 2019, 6091257. doi.org/10.1155/2019/6091257
Hu, X., Ma, M., Zhao, X., Sun, W., Liu, Y., Zheng, Z., & Xu, L. (2020). Effects of exercise therapy for pregnancy-related low back pain and pelvic pain: A protocol for systematic review and meta-analysis. Medicine (Baltimore), 99(3), e17318. doi.org/10.1097/MD.0000000000017318
Kale, A., Basol, G., Topcu, A. C., Gundogdu, E. C., Usta, T., & Demirhan, R. (2021). Intrapelvic Nerve Entrapment Syndrome Caused by a Variation of the Intrapelvic Piriformis Muscle and Abnormal Varicose Vessels: A Case Report. Int Neurourol J, 25(2), 177-180. doi.org/10.5213/inj.2040232.116
Lee, D. W., Lim, C. H., Han, J. Y., & Kim, W. M. (2016). Chronic pelvic pain arising from dysfunctional stabilizing muscles of the hip joint and pelvis. The Korean Journal of Pain, 29(4), 274-276. doi.org/10.3344/kjp.2016.29.4.274
Sarkar, M., Goyal, M., & Samuel, A. J. (2021). Comparing the Effectiveness of the Muscle Energy Technique and Kinesiotaping in Mechanical Sacroiliac Joint Dysfunction: A Non-blinded, Two-Group, Pretest-Posttest Randomized Clinical Trial Protocol. Asian Spine Journal, 15(1), 54-63. doi.org/10.31616/asj.2019.0300
Disclaimer
Post Disclaimer
Professional Scope of Practice *
The information herein on "MET Treatment Strategies To Reduce Pelvic Pain" is not intended to replace a one-on-one relationship with a qualified health care professional or licensed physician and is not medical advice. We encourage you to make healthcare decisions based on your research and partnership with a qualified healthcare professional.
Blog Information & Scope Discussions
Our information scope is limited to Chiropractic, musculoskeletal, physical medicines, wellness, contributing etiological viscerosomatic disturbances within clinical presentations, associated somatovisceral reflex clinical dynamics, subluxation complexes, sensitive health issues, and/or functional medicine articles, topics, and discussions.
We provide and present clinical collaboration with specialists from various disciplines. Each specialist is governed by their professional scope of practice and their jurisdiction of licensure. We use functional health & wellness protocols to treat and support care for the injuries or disorders of the musculoskeletal system.
Our videos, posts, topics, subjects, and insights cover clinical matters, issues, and topics that relate to and directly or indirectly support our clinical scope of practice.*
Our office has reasonably attempted to provide supportive citations and has identified the relevant research study or studies supporting our posts. We provide copies of supporting research studies available to regulatory boards and the public upon request.
We understand that we cover matters that require an additional explanation of how it may assist in a particular care plan or treatment protocol; therefore, to further discuss the subject matter above, please feel free to ask Dr. Alex Jimenez, DC, or contact us at 915-850-0900.
We are here to help you and your family.
Blessings
Dr. Alex Jimenez DC, MSACP, RN*, CCST, IFMCP*, CIFM*, ATN*
email: coach@elpasofunctionalmedicine.com
Licensed as a Doctor of Chiropractic (DC) in Texas & New Mexico*
Texas DC License # TX5807, New Mexico DC License # NM-DC2182
Licensed as a Registered Nurse (RN*) in Florida
Florida License RN License # RN9617241 (Control No. 3558029)
Presently Matriculated: ICHS: MSN* FNP (Family Nurse Practitioner Program)
Dr. Alex Jimenez DC, MSACP, RN* CIFM*, IFMCP*, ATN*, CCST
My Digital Business Card