Automobile accidents are unfortunate conditions which can tremendously influence a person's wellbeing, health, and wellbeing. Automobile crash injuries, such as whiplash-associated ailments, neck pain, and back pain, can finally cause debilitating symptoms that can significantly restrict an individual's capacity to take part in their regular responsibilities.
Patients explain how Dr. Alex Jimenez, chiropractor or doctor of chiropractic in El Paso, TX, has helped them regain their wellbeing in addition to their general health and wellbeing. Chiropractic care is a secure and effective, alternative treatment alternative that focuses on the identification, therapy, and prevention of a number of health problems, including car crash injuries. Patients highly recommend Dr. Alex Jimenez since the non-surgical selection for auto accident accidents, among other health problems.
Wellness Doctor Rx Chiropractic
We are blessed to present to you El Paso's Premier Wellness & Injury Care Clinic.
Our services are specialized and focused on injuries and the complete recovery process. Our areas of practice include Wellness & Nutrition, Chronic Pain, Personal Injury, Auto Accident Care, Work Injuries, Back Injury, Low Back Pain, Neck Pain, Migraine Treatment, Sports Injuries, Severe Sciatica, Scoliosis, Complex Herniated Discs, Fibromyalgia, Chronic Pain, Stress Management, and Complex Injuries.
As El Paso's Chiropractic Rehabilitation Clinic & Integrated Medicine Center, we passionately are focused on treating patients after frustrating injuries and chronic pain syndromes. We focus on improving your ability through flexibility, mobility and agility programs tailored for all age groups and disabilities.
We want you to live a life filled with more energy, positive attitude, better sleep, less pain, proper body weight and educated on how to maintain this way of life.
---
We Are Ready To Help You!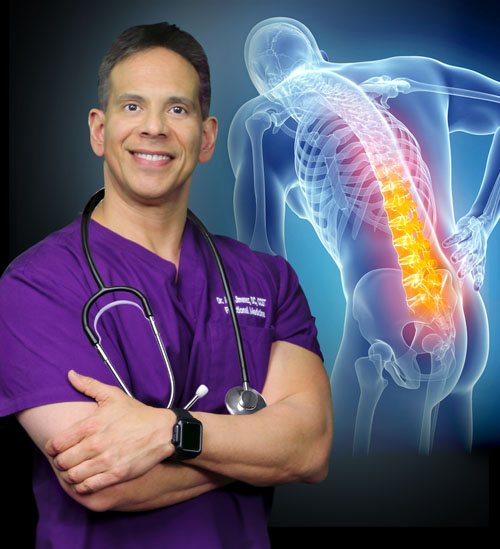 If you have enjoyed this video and we have helped you in any way, please feel free to subscribe and recommend us.
Recommend: Dr. Alex Jimenez – RN, DC, MSACP, CCST
---

Health Grades: http://www.healthgrades.com/review/3SDJ4
Facebook Clinical Page: https://www.facebook.com/dralexjimene…
Facebook Sports Page: https://www.facebook.com/pushasrx/
Facebook Injuries Page: https://www.facebook.com/elpasochirop…
Facebook Neuropathy Page: https://www.facebook.com/ElPasoNeurop…
Yelp: El Paso Rehabilitation Center: http://goo.gl/pwY2n2
Yelp: El Paso Clinical Center: Treatment: https://goo.gl/r2QPuZ
Clinical Testimonies: https://www.dralexjimenez.com/categor…
---

Information: Dr. Alex Jimenez – Chiropractor
Clinical Site: https://www.dralexjimenez.com
Injury Site: https://personalinjurydoctorgroup.com
Sports Injury Site: https://chiropracticscientist.com
Back Injury Site: https://www.elpasobackclinic.com
Pinterest: https://www.pinterest.com/dralexjimenez/
Twitter: https://twitter.com/dralexjimenez
Twitter: https://twitter.com/crossfitdoctor
---

Recommend: PUSH-as-Rx ®™
Rehabilitation Center: https://www.pushasrx.com
Facebook: https://www.facebook.com/PUSHftinessa…
PUSH-as-Rx: http://www.push4fitness.com/team/
---
Fibromyalgia
Simply defined, fibromyalgia syndrome (FMS) can be said to be a debilitating illness, characterized primarily by musculoskeletal pain, fatigue, sleep disturbances, depression and stiffness (Yunus & Inanici 2002). There is no single cause, or cure, for its widespread and persistent symptoms (however, as will become clear, there do seem to exist distinct subsets of individuals with different aetiologies to their conditions, such as thyroid imbalance and whiplash injuries).
---
NCBI Resources
After being involved in an automobile accident, injuries inflicted to the spine can be a common complication for many individuals. From herniated discs to compression fractions, the force of an auto collision can place great amounts of stress on the complex structures of the spine, often leading to damage, injuries and even aggravate an existing condition.