What Not To Do With Temporomandibular Joint Disorder
Temporomandibular joint disorder causes pain and jaw locking that can be worsened with certain activities. How individuals can manage and prevent flare-ups by learning what not to do to worsen the condition?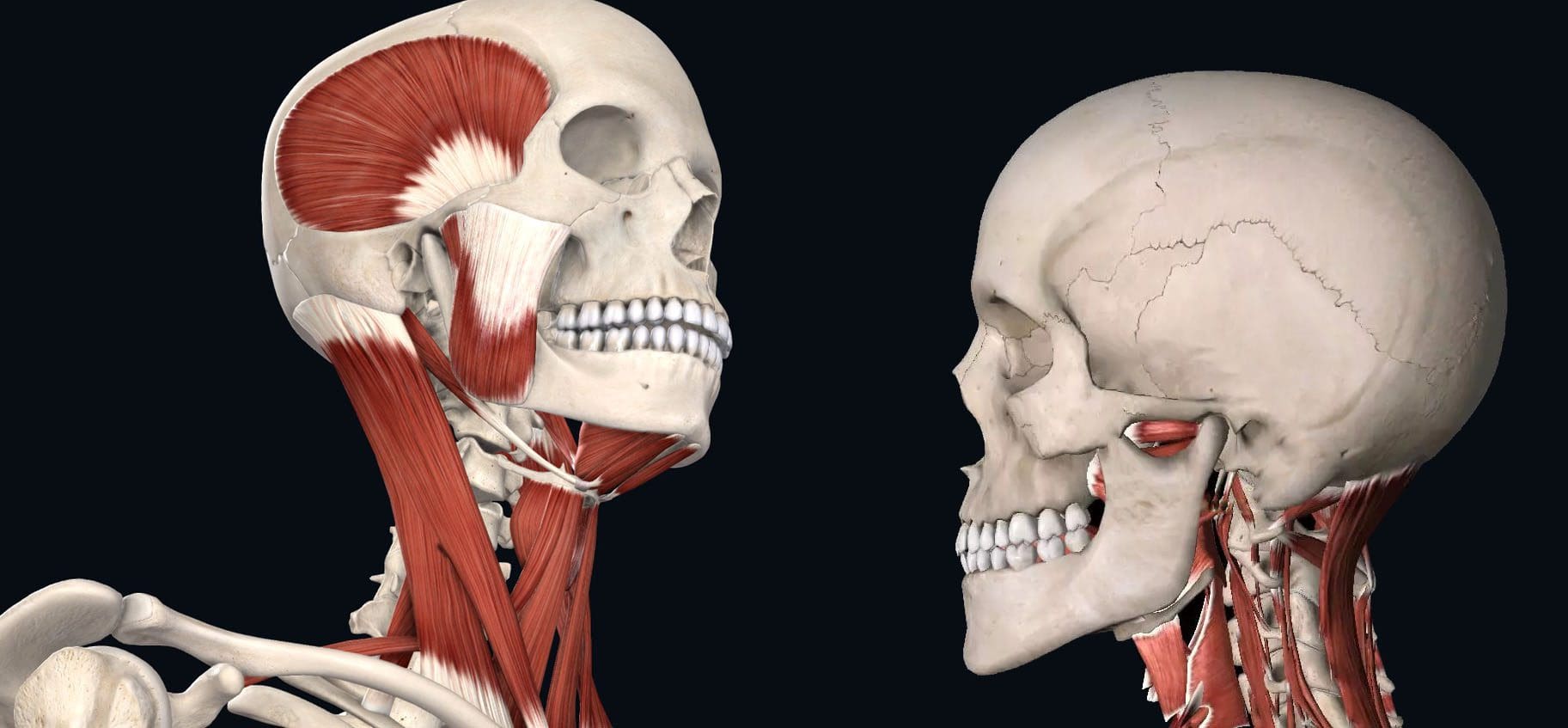 What Not To Do Temporomandibular Joint Disorder
Tenderness, aching, pain, and jaw locking are symptoms of temporomandibular joint disorder or TMJ. The temporomandibular joint connects the jaw to the skull. It is used daily for eating, drinking, and talking. It is a small disc in the joint that allows the jaw bones to slip and slide correctly. With TMJ, the disc shifts out of place, leading to clicking, snapping, and limited jaw movement. It can also cause pain in the jaw and face, neck pain, and headaches, and the muscles around the jaw and neck can become sore and/or go into spasm. Any type of activity that stresses or overworks the joint can trigger a flare-up and worsen TMJ symptoms. (Schiffman E, et al. 2014) This article looks at avoiding activities that make TMJ worse and what not to do to help keep TMJ symptoms in check.
Chewing Gum
Gum chewing is not recommended for individuals with TMJ.
The jaw is one of the most used joints in the body.
Limiting excessive use alleviates pressure allowing the joints and muscles to rest.
Resting sore muscles and joints is the first step in injury recovery.
Eating Chewy and Hard Foods
Chewy and hard foods make the jaw have to work overtime.
Avoid eating hard foods like chewy candies, hard and chewy breads, and vegetables like corn on the cob, and fruits like apples.
These foods can place excessive stress on the jaw,  and prevent the joint from properly resting and healing.
Chewing Only On One Side
Many individuals chew their food on only one side of the mouth.
This can stress out one side of the temporomandibular joint and surrounding muscles, leading to pain and dysfunction. (Urbano Santana-Mora, et al., 2013)
Stay aware of chewing habits and make sure to utilize both sides of the mouth.
Individuals with dental issues or tooth pain are recommended to see a dentist.
Non-Functional Jaw Activities
Going through each day, individuals tend to do things unconsciously or out of habit.
For example, individuals:
Reading or writing might chew on a pen or pencil.
Bite their nails or chew on the inside of their mouth while watching TV or internet browsing.
These activities can place stress on the joint, worsen the condition, and extend the healing process.
Resting on The Chin
Individuals will rest their jaw in their hands while studying, on social media, or watching TV.
This position can be comfortable, but it can affect the jaw.
This position can build pressure against the side of the jaw and push against the joint, causing the disc to shift out of place affecting how the jaw opens and closes.
Breaking the chin resting habit can allow the joint to relax and heal correctly.
Teeth Clenching
Bruxism is the medical term for clenching the teeth.
This can occur during the day or during sleep.
Teeth clenching is often brought on by stress and can place incredible pressure on the jaw's muscles and worsen TMJ.
A dentist can prescribe a mouth guard to be worn while sleeping to protect the teeth from excessive clenching. (Miriam Garrigós-Pedrón, et al., 2019)
Slouching
The function of the jaw is closely related to body posture.
The jaw operates optimally when the head is above the cervical spine and the posture is upright.
Slouching can change how the jaw muscles work and the way the jaw opens and closes.
Part of physical therapy for TMJ is working on posture adjustments and training.
This can involve strengthening the back and shoulder muscles and setting up posture reminders.
Sitting and standing correctly can keep the jaw operating properly.
Postponing Treatment
Many with musculoskeletal issues and symptoms wait for the pain to go away.
Individuals having problems with their jaw should not wait to get treatment.
TMJ has a positive rate of recovery with conservative treatment, which is all the more reason to seek treatment. (G Dimitroulis. 2018)
A dentist or healthcare provider can provide an accurate diagnosis if TMJ is suspected.
Individuals can benefit from visiting a physical therapist to learn exercises and strategies to self-treat the condition. (Yasser Khaled, et al., 2017)
Treatment
Treatment can involve:
Initial treatment focuses on pain relief and jaw function opens and closes improvement.
Exercises to get the jaw moving normally.
Joint mobilizations.
Treatments to maintain proper muscle function. (Amira Mokhtar Abouelhuda, et al., 2018)
A guard can help with night teeth grinding/bruxism.
Anti-inflammatory treatments.
In severe cases, surgery may be recommended to correct the problem, as a last resort. (Meghan K Murphy, et al., 2013)
Follow recommendations on what not to do and avoid certain activities.
---
Quick Patient Initiation
---
References
Schiffman, E., Ohrbach, R., Truelove, E., Look, J., Anderson, G., Goulet, J. P., List, T., Svensson, P., Gonzalez, Y., Lobbezoo, F., Michelotti, A., Brooks, S. L., Ceusters, W., Drangsholt, M., Ettlin, D., Gaul, C., Goldberg, L. J., Haythornthwaite, J. A., Hollender, L., Jensen, R., … Orofacial Pain Special Interest Group, International Association for the Study of Pain (2014). Diagnostic Criteria for Temporomandibular Disorders (DC/TMD) for Clinical and Research Applications: recommendations of the International RDC/TMD Consortium Network* and Orofacial Pain Special Interest Group†. Journal of oral & facial pain and headache, 28(1), 6–27. doi.org/10.11607/jop.1151
Santana-Mora, U., López-Cedrún, J., Mora, M. J., Otero, X. L., & Santana-Penín, U. (2013). Temporomandibular disorders: the habitual chewing side syndrome. PloS one, 8(4), e59980. doi.org/10.1371/journal.pone.0059980
Garrigós-Pedrón, M., Elizagaray-García, I., Domínguez-Gordillo, A. A., Del-Castillo-Pardo-de-Vera, J. L., & Gil-Martínez, A. (2019). Temporomandibular disorders: improving outcomes using a multidisciplinary approach. Journal of multidisciplinary healthcare, 12, 733–747. doi.org/10.2147/JMDH.S178507
Dimitroulis G. (2018). Management of temporomandibular joint disorders: A surgeon's perspective. Australian Dental Journal, 63 Suppl 1, S79–S90. doi.org/10.1111/adj.12593
Khaled Y, Quach JK, Brennan MT, NapeÑas JJ. Outcomes after physical therapy for the treatment of temporomandibular disorders. Oral Surg Oral Med Oral Pathol Oral Radiol, 2017;124(3: e190. doi:10.1016/j.oooo.2017.05.477
Abouelhuda, A. M., Khalifa, A. K., Kim, Y. K., & Hegazy, S. A. (2018). Non-invasive different modalities of treatment for temporomandibular disorders: a review of the literature. Journal of the Korean Association of Oral and Maxillofacial Surgeons, 44(2), 43–51. doi.org/10.5125/jkaoms.2018.44.2.43
Murphy, M. K., MacBarb, R. F., Wong, M. E., & Athanasiou, K. A. (2013). Temporomandibular disorders: a review of etiology, clinical management, and tissue engineering strategies. The International journal of oral & maxillofacial implants, 28(6), e393–e414. doi.org/10.11607/jomi.te20
Post Disclaimer
Professional Scope of Practice *
The information herein on "What Not To Do With Temporomandibular Joint Disorder" is not intended to replace a one-on-one relationship with a qualified health care professional or licensed physician and is not medical advice. We encourage you to make healthcare decisions based on your research and partnership with a qualified healthcare professional.
Blog Information & Scope Discussions
Our information scope is limited to Chiropractic, musculoskeletal, physical medicines, wellness, contributing etiological viscerosomatic disturbances within clinical presentations, associated somatovisceral reflex clinical dynamics, subluxation complexes, sensitive health issues, and/or functional medicine articles, topics, and discussions.
We provide and present clinical collaboration with specialists from various disciplines. Each specialist is governed by their professional scope of practice and their jurisdiction of licensure. We use functional health & wellness protocols to treat and support care for the injuries or disorders of the musculoskeletal system.
Our videos, posts, topics, subjects, and insights cover clinical matters, issues, and topics that relate to and directly or indirectly support our clinical scope of practice.*
Our office has reasonably attempted to provide supportive citations and has identified the relevant research study or studies supporting our posts. We provide copies of supporting research studies available to regulatory boards and the public upon request.
We understand that we cover matters that require an additional explanation of how it may assist in a particular care plan or treatment protocol; therefore, to further discuss the subject matter above, please feel free to ask Dr. Alex Jimenez, DC, or contact us at 915-850-0900.
We are here to help you and your family.
Blessings
Dr. Alex Jimenez DC, MSACP, RN*, CCST, IFMCP*, CIFM*, ATN*
email: coach@elpasofunctionalmedicine.com
Licensed as a Doctor of Chiropractic (DC) in Texas & New Mexico*
Texas DC License # TX5807, New Mexico DC License # NM-DC2182
Licensed as a Registered Nurse (RN*) in Florida
Florida License RN License # RN9617241 (Control No. 3558029)
Presently Matriculated: ICHS: MSN* FNP (Family Nurse Practitioner Program)
Dr. Alex Jimenez DC, MSACP, RN* CIFM*, IFMCP*, ATN*, CCST
My Digital Business Card