Edgar M. Reyes works for the town of El Paso, TX. Inspired by one of his spouse's friends, Mr. Reyes visited Dr. Alex Jimenez, chiropractor, to receive treatment for his sciatica symptoms. Edgar Reyes struggled to walk due to his sciatic nerve pain before visiting Dr. Jimenez, but thanks to the chiropractic care he has received, Mr. Reyes can walk again. Edgar M. Reyes highly recommends Dr. Alex Jimenez as the non-surgical pick for sciatica treatment.
Sciatica Nerve Pain Treatment
The most important objective of sciatica treatment is to alleviate pain in the legs and lower back. This can be accomplished via a variety of methods, including therapy and prescription drugs/medications. Chiropractic care may also help. Doctors of Chiropractic (DC) or Physicians, regularly cure sciatica. Sciatica is characterized by pain that originates in the back or buttocks which travels into one or both legs. Sciatic nerve pain varies in intensity and frequency.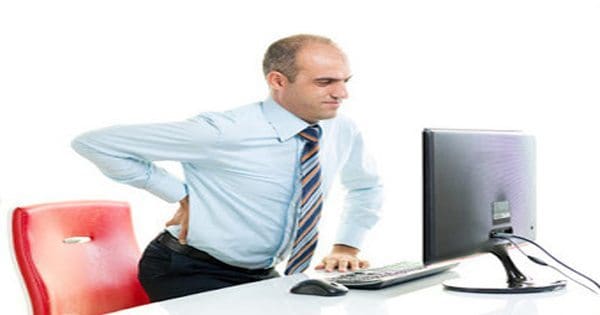 We are blessed to present to you El Paso's Premier Wellness & Injury Care Clinic.
Our services are specialized and focused on injuries and the complete recovery process. Our areas of practice include Wellness & Nutrition, Chronic Pain, Personal Injury, Auto Accident Care, Work Injuries, Back Injury, Low Back Pain, Neck Pain, Migraine Treatment, Sports Injuries, Severe Sciatica, Scoliosis, Complex Herniated Discs, Fibromyalgia, Chronic Pain, Stress Management, and Complex Injuries.
As El Paso's Chiropractic Rehabilitation Clinic & Integrated Medicine Center, we passionately are focused on treating patients after frustrating injuries and chronic pain syndromes. We focus on improving your ability through flexibility, mobility and agility programs tailored for all age groups and disabilities.
If you have enjoyed this video and we have helped you in any way, please feel free to subscribe and recommend us.
Recommend: Dr. Alex Jimenez – Chiropractor
Health Grades: http://www.healthgrades.com/review/3SDJ4
Facebook Clinical Page: https://www.facebook.com/dralexjimene…
Facebook Sports Page: https://www.facebook.com/pushasrx/
Facebook Injuries Page: https://www.facebook.com/elpasochirop…
Facebook Neuropathy Page: https://www.facebook.com/ElPasoNeurop…
Yelp: http://goo.gl/pwY2n2
Clinical Testimonies: https://www.dralexjimenez.com/categor…
Information: Dr. Alex Jimenez – Chiropractor
Clinical Site: https://www.dralexjimenez.com
Injury Site: https://personalinjurydoctorgroup.com
Sports Injury Site: https://chiropracticscientist.com
Back Injury Site: https://www.elpasobackclinic.com
Linked In: https://www.linkedin.com/in/dralexjim…
Pinterest: https://www.pinterest.com/dralexjimenez/
Twitter: https://twitter.com/dralexjimenez
Twitter: https://twitter.com/crossfitdoctor
Recommend: PUSH-as-Rx ®™
Rehabilitation Center: https://www.pushasrx.com
Facebook: https://www.facebook.com/PUSHftinessa…
PUSH-as-Rx: http://www.push4fitness.com/team/