Hunger Digestion Regulating Hormones: EP Wellness Clinic
Before the body can benefit from consumed nutrients, the gastrointestinal tract has to digest and absorb the foods. Before eating, the body needs to feel hungry. However, hunger is not the same as appetite. Hunger is a physical reaction caused by hormonal and chemical changes in the body when fuel is needed. Appetite is more of a desire to eat and can be a learned response. It is one reason why individuals can eat when they are not hungry. The body comprises different hormones that regulate hunger, digestion, and appetite.
Hunger Digestion Regulating Hormones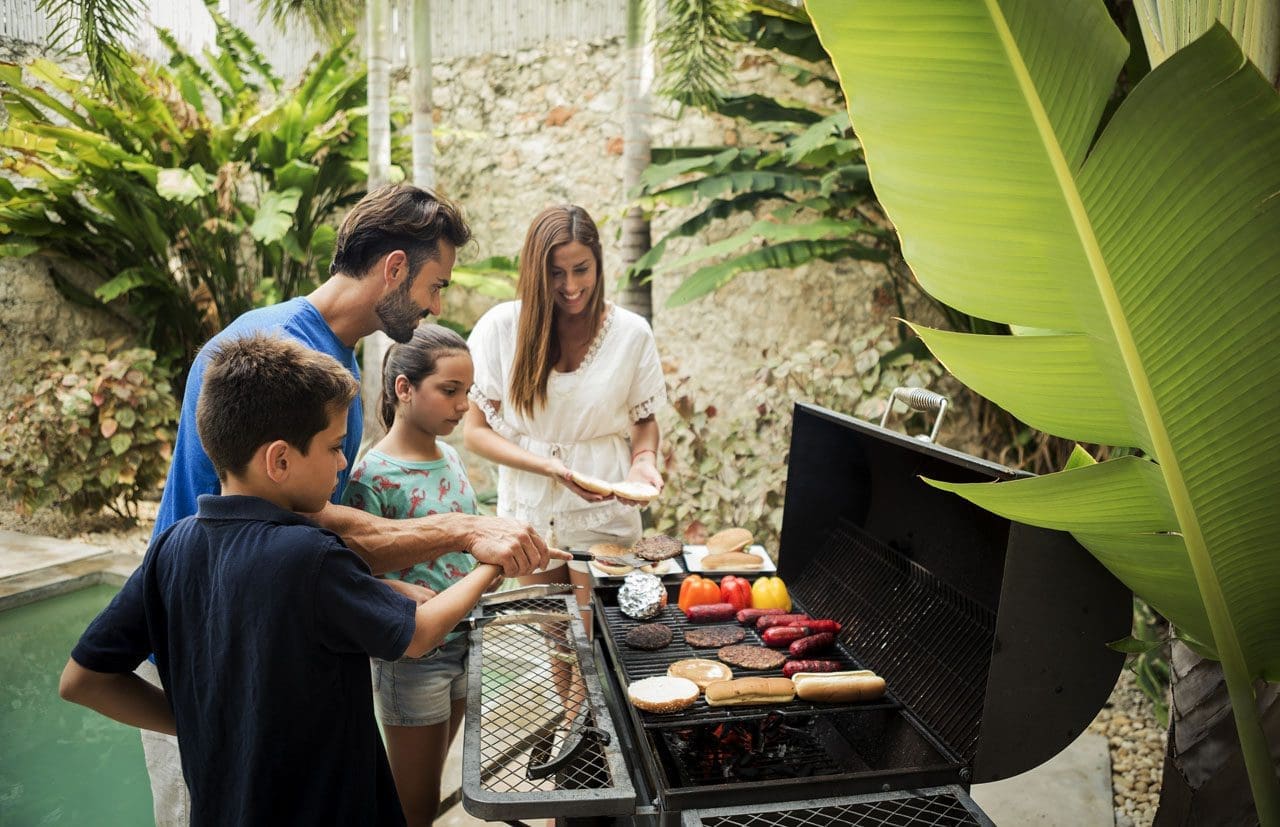 Hunger Hormones
Hunger is the feeling when the body needs food. When the body has enough, hunger should subside. That's because various hormones regulate hunger.
Leptin
Leptin is a hormone secreted by adipose tissue/fat into the bloodstream.
The more fat in the body, the higher the blood levels of leptin.
Leptin level also increases with food intake and is higher in females than males, but overall, it lowers with age.
Increased leptin levels trigger the hypothalamus to reduce hunger.
Ghrelin
Ghrelin is a hormone produced by the stomach and small intestine when the stomach is empty.
Like leptin, it also works with the hypothalamus.
However, instead of suppressing hunger, it increases hunger.
Insulin
The pancreas produces this hormone.
It is mostly known for regulating blood sugar levels.
It also suppresses hunger.
Adiponectin
Adiponectin is a hormone secreted by fat cells.
As body fat levels go down, this hormone goes up.
If fat levels go up, adiponectin levels go down.
Cholecystokinin
Cholecystokinin is a hormone produced in the small intestine during and after a meal.
It triggers the release of bile and digestive enzymes into the small intestine.
These suppress hunger and make the body feel full.
Peptide YY
This hormone suppresses appetite for about 12 hours after eating.
Made by both the large and small intestines after eating.
Glucocorticoids
Adrenal glands make these hormones, and their primary function is to regulate inflammation and other processes, but they also impact hunger.
A cortisol deficiency reduces appetite, but excessive amounts of glucocorticoids increase hunger.
Digestion Hormones
Digestion is coordinated and regulated by hormones.
Gastrin
Gastrin is a hormone the stomach and the small intestine release when eating.
Gastrin stimulates the release of hydrochloric acid and pepsinogen in the stomach to speed up digestion.
Gastrin stimulates glucagon, which works with insulin to regulate blood sugar.
Secretin
Secretin is a hormone made by the small intestine.
It is secreted into the bloodstream when the acidic chyme from the stomach enters the small intestine.
Secretin stimulates the pancreas to release bicarbonate digestive liquids into the small intestine.
The bicarbonate neutralizes the acidity.
Secretin acts on the stomach to trigger the production of pepsinogen to help break down proteins.
Cholecystokinin – CCK
The small intestine makes and releases CCK into the bloodstream.
Essential fat digestion stimulates the gallbladder to release bile into the small intestine.
It also triggers the pancreas to release various digestive enzymes so they can break down fats, carbohydrates, and proteins.
Motilin
The small intestine makes Motilin.
Motilin speeds up activity in the stomach and small intestine.
It also stimulates the stomach and pancreas to release various secretions and causes the gallbladder to contract.
Glucose – Dependent Insulinotropic Peptide – GIP
Sometimes called a gastric inhibitory peptide.
The small intestine makes this hormone.
It stimulates the pancreas to release insulin and slows down stomach digestive activity.
Peptide YY and Enterogastrone
Released by the small intestine, two more hormones slow digestion down and decrease the production of digestive secretions.
---
Chiropractic Care and Metabolism
---
References
Chandra, Rashmi, and Rodger A Liddle. "Cholecystokinin." Current Opinion in Endocrinology, diabetes, and Obesity vol. 14,1 (2007): 63-7. doi:10.1097/MED.0b013e3280122850
Davis, Jon. "Hunger, ghrelin and the gut." Brain Research vol. 1693, Pt B (2018): 154-158. doi:10.1016/j.brainres.2018.01.024
Gupta K, Raja A. Physiology, Gastric Inhibitory Peptide. [Updated 2022 Sep 26]. In: StatPearls [Internet]. Treasure Island (FL): StatPearls Publishing; 2023 Jan-. Available from: www.ncbi.nlm.nih.gov/books/NBK546653/
Konturek, S J et al. "Brain-gut axis and its role in the control of food intake." Journal of Physiology and Pharmacology: an official journal of the Polish Physiological Society vol. 55,1 Pt 2 (2004): 137-54.
Prosapio JG, Sankar P, Jialal I. Physiology, Gastrin. [Updated 2023 Apr 6]. In: StatPearls [Internet]. Treasure Island (FL): StatPearls Publishing; 2023 Jan-. Available from: www.ncbi.nlm.nih.gov/books/NBK534822/
Rix I, Nexøe-Larsen C, Bergmann NC, et al. Glucagon Physiology. [Updated 2019 Jul 16]. In: Feingold KR, Anawalt B, Blackman MR, et al., editors. Endotext [Internet]. South Dartmouth (MA): MDText.com, Inc.; 2000-. Available from: www.ncbi.nlm.nih.gov/books/NBK279127/
Suzuki, Keisuke, et al. "The role of gut hormones and the hypothalamus in appetite regulation." Endocrine Journal vol. 57,5 (2010): 359-72. doi:10.1507/endocrine.k10e-077
Tack, Jan, et al. "The gastrointestinal tract in hunger and satiety signaling." United European gastroenterology journal vol. 9,6 (2021): 727-734. doi:10.1002/ueg2.12097
Zanchi, Davide, et al. "The impact of gut hormones on the neural circuit of appetite and satiety: A systematic review." Neuroscience and biobehavioral reviews vol. 80 (2017): 457-475. doi:10.1016/j.neubiorev.2017.06.013
Post Disclaimer
Professional Scope of Practice *
The information herein on "Hunger Digestion Regulating Hormones: EP Wellness Clinic" is not intended to replace a one-on-one relationship with a qualified health care professional or licensed physician and is not medical advice. We encourage you to make healthcare decisions based on your research and partnership with a qualified healthcare professional.
Blog Information & Scope Discussions
Our information scope is limited to Chiropractic, musculoskeletal, physical medicines, wellness, contributing etiological viscerosomatic disturbances within clinical presentations, associated somatovisceral reflex clinical dynamics, subluxation complexes, sensitive health issues, and/or functional medicine articles, topics, and discussions.
We provide and present clinical collaboration with specialists from various disciplines. Each specialist is governed by their professional scope of practice and their jurisdiction of licensure. We use functional health & wellness protocols to treat and support care for the injuries or disorders of the musculoskeletal system.
Our videos, posts, topics, subjects, and insights cover clinical matters, issues, and topics that relate to and directly or indirectly support our clinical scope of practice.*
Our office has reasonably attempted to provide supportive citations and has identified the relevant research study or studies supporting our posts. We provide copies of supporting research studies available to regulatory boards and the public upon request.
We understand that we cover matters that require an additional explanation of how it may assist in a particular care plan or treatment protocol; therefore, to further discuss the subject matter above, please feel free to ask Dr. Alex Jimenez, DC, or contact us at 915-850-0900.
We are here to help you and your family.
Blessings
Dr. Alex Jimenez DC, MSACP, RN*, CCST, IFMCP*, CIFM*, ATN*
email: coach@elpasofunctionalmedicine.com
Licensed as a Doctor of Chiropractic (DC) in Texas & New Mexico*
Texas DC License # TX5807, New Mexico DC License # NM-DC2182
Licensed as a Registered Nurse (RN*) in Florida
Florida License RN License # RN9617241 (Control No. 3558029)
Presently Matriculated: ICHS: MSN* FNP (Family Nurse Practitioner Program)
Dr. Alex Jimenez DC, MSACP, RN* CIFM*, IFMCP*, ATN*, CCST
My Digital Business Card