Fruity Frozen Yogurt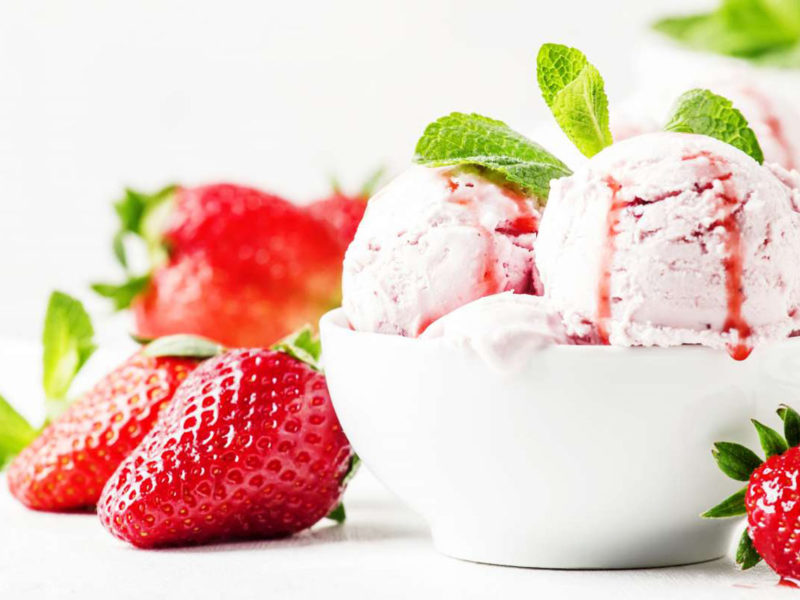 Notes
It is getting HOT! And I got a sweet tooth.
Whenever I think about something yummy and fresh, frozen yogurt always comes to my mind. This recipe is a fun idea to try at home, it is simple and can be applied to many types of dietary patterns.
If you are going dairy-free, try an alternative yogurt such as coconut or almond yogurt.
Feel free to mix it up with other frozen fruits!
Ingredients
2 cups Strawberries, frozen
2 tbsp agave syrup, pure
1 tbsp Maca powder
1 tsp Vanilla extract
2 cup Greek yogurt, plain or alternative (coconut or almond)
Instructions
In a processor or fast speed blender:
Add the frozen strawberries, agave syrup, Maca powder, and vanilla extract.
Blend together until you get a homogeneous consistency.
Place the mixture in a loaf pan and pop it into the freezer for 30 min.
Nutrition Facts
Fruity Frozen Yogurt
Serves: 3-4 people
Amount Per Serving:

2.5 oz.

Calories

634.71 kcal

% Daily Value*
Total Fat

48.05 g

73.9%
Saturated Fat

3.69 g

18.5%
Trans Fat

0.01 g

Cholesterol

0.0 mg

0
Sodium

2.46 mg

0.1%
Total Carbohydrate

39.35 g

13.1%
Dietary Fiber

14.41 g

57.6%
Sugars

17.37 g

Protein

21.65 g
Vitamin A

0.19 %

Vitamin C

67.94 %

Calcium

27.29 %

Iron

22.01 %
* Percent Daily Values are based on a 2,000 calorie diet. Your daily values may be higher or lower depending on your calorie needs.