A non-invasive method of treating scoliosis. Yoga Has Been Shown To Help Reverse Scoliosis. Scoliosis is the lateral curvature of the spine. The spine bends inward toward the front of the body at the neck region and lower back region. This curve is known as lordosis and bows outward in the middle-back region. This is known as kyphosis. If the spine curves to the side, this could indicate curvature that could be scoliosis. It can be painful and often can affect an individual's appearance once the measurement goes beyond 25 – 30 degrees. One shoulder is usually higher than the other, and clothing cannot fit properly. If the curve goes beyond 60 degrees, it can affect breathing and cardiac function.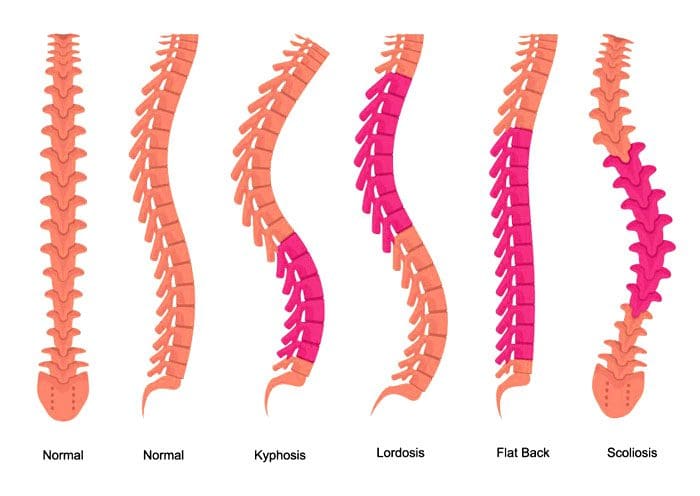 Idiopathic Causes Unknown
This condition can consist of various components, especially with more intense curves. The ribs can shift backward on the side where the curve bulges. Most cases consist of adolescent idiopathic (without a known cause) scoliosis. Because the cause is unknown, there are not a variety of effective treatment besides surgery. Physicians carefully keep an eye for:
Curves under 25 degrees.
Bracing between 25 and 45 degrees.
Consider surgery for intense curvature.
Curves in individuals typically appear between 12 and 20 years old.
Yoga Shown To Reverse Scoliosis
Individuals are recommended to do just one yoga pose daily. However, depending on the type and severity of the curves, it could be more than one. They are asked to perform the pose for 5 minutes or less, depending on the condition. A yoga therapist, chiropractor, and physical therapist can generate significant spinal improvement. This could mean that a curve of 30 degrees could be reduced to around 18 degrees in 10-12 months. Individuals that do the poses at least 4 times a week have shown 80-90% improvement. The pose can be done at work during breaks, etc.
The biggest advantage of this technique is that it is non-invasive; it can help individuals with developing curves, reversing the curvature early. Most curves do not reach the point of surgery. In late adolescence and teen years, the spine is still quite flexible. This can help accelerate the effectiveness of the yoga pose to straighten the spine. The technique reduces the curve from worsening. X-rays will show if the curvature has improved or not. Patients could be asked to do the pose/s twice or more daily depending on the direction the condition is taking.
---
Body Composition
---
Gluten Effects
Gluten causes digestive issues for individuals that have celiac disease or autoimmune thyroid disease. Individuals with these conditions could experience a variety of uncomfortable and/or painful effects. These symptoms can vary based on their presentation. They fall into classifications.
Classical Celiac Disease
With classical celiac disease, symptoms include:
Diarrhea
Discolored stools
Constipation
Abdominal bloating and pain
Weight loss
However, these symptoms are more common in children than adults. In adults, symptoms are more similar to non-classical celiac disease.
Non-Classical Celiac Disease
With non-classical celiac disease, severe digestive symptoms may not present as classic celiac disease symptoms but develop other symptoms. These include:
Abdominal distention
Pain
Fatigue
Migraines
Weak bones
Depression
Silent Celiac Disease
Silent celiac disease is less visible. Individuals might not see any symptoms. However, damage to the intestines is still happening from gluten consumption.
Autoimmune Thyroid Disease
Autoimmune Thyroid Disease or ATD. Autoimmune thyroid disease includes conditions like Hashimoto's disease. This affects the thyroid gland and causes:
Extreme fatigue
Sensitivity to cold
Hair loss
Body aches
Joint aches
Negative health effects
Studies have shown that gluten-free helps alleviate symptoms.
References
Loren M. Fishman, M.D., B.Phil. (oxon). Healing Yoga. (New York: W.W. Norton, 2014).
Loren M. Fishman, M.D., B.Phil. (oxon). "Isometric Yoga-Like Maneuvers Improve Adolescent Idiopathic Scoliosis—A Nonrandomized Control Trial." Global Advances in Health and Medicine. February 24, 2021. https://journals.sagepub.com/doi/full/10.1177/2164956120988259
Fishman LM, Groessl EJ, Sherman KJ, "Serial Case Reporting Yoga for Idiopathic and Degenerative Scoliosis." Global Advances in Health and Medicine. September 1, 2014. https://journals.sagepub.com/doi/10.7453/gahmj.2013.064