Xymogen
XYMOGEN is passionate about helping people achieve the best health possible.
Why Xymogen?  Choosing Xymogen will help you achieve your best possible health!  Xymogen brand supplements are leading the industry in quality and reliability.  Xymogen products are exclusively available through practitioners because nobody understands your health better.  For a fee of $50,  Injury Medical & Chiropractic Centers offers one on one consultations with a medical and wellness professional to individualize a plan just for you and the consultation fee will be applied directly to your Xymogen purchase.  Once you are accepted as a patient, you will be assigned a specific referral code in order to complete your prescription.
 Xymogen uses ingredients and delivery systems with the highest bioavailability so you can be sure you are getting the most for your money.
Xymogen formulas are researched, developed, and clinically tested and reviewed by a medical board of advisors to ensure all formulas contain the ingredient amounts and dosing recommendations.
Third-Party Tested – Xymogen products are tested by an independent third-party to verify all formulas meet stringent standards for quality and purity.
Xymogen products are guaranteed to meet or exceed the FDA's GMP (good manufacturing practices) quality standards.
As a naturopathic wellness sciences firm, Xymogen produces innovative nutritional supplements in response to individual opinions from their accredited healthcare professionals and clients.
A quarter-century of expertise has shown them the worth of personal attention to every detail and client, and that is among the reasons for our success.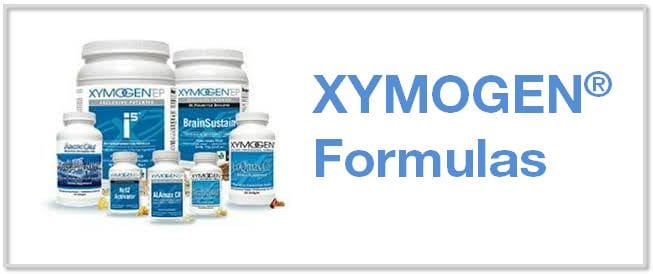 XYMOGEN's Exclusive Professional Formulas are available through select licensed health care professionals. The internet sale and discounting of XYMOGEN formulas are strictly prohibited.
Proudly, Dr. Alexander Jimenez makes XYMOGEN formulas available only to patients under our care.
Please call our office in order for us to assign a doctor consultation for immediate access.
If you are a patient of Injury Medical & Chiropractic Clinic, you may inquire about XYMOGEN by calling
For your convenience and review of the XYMOGEN products please review the following link.*
* All the above XYMOGEN policies remain strictly in force..
Chiropractor & Functional Medicine Practitioner ⚕Injury & Sciatica Specialist • Author • Educator • 915-850-0900 📞
We Welcome You 👊🏻.
Purpose & Passions: I am a Doctor of Chiropractic specializing in progressive, cutting-edge therapies and functional rehabilitation procedures focused on clinical physiology, total health, practical strength training, and complete conditioning. We focus on restoring normal body functions after neck, back, spinal and soft tissue injuries.
We use Specialized Chiropractic Protocols, Wellness Programs, Functional & Integrative Nutrition, Agility & Mobility Fitness Training and Rehabilitation Systems for all ages.
As an extension to effective rehabilitation, we too offer our patients, disabled veterans, athletes, young and elder a diverse portfolio of strength equipment, high-performance exercises and advanced agility treatment options. We have teamed up with the cities premier doctors, therapist and trainers to provide high-level competitive athletes the possibilities to push themselves to their highest abilities within our facilities.
We've been blessed to use our methods with thousands of El Pasoans over the last three decades allowing us to restore our patients' health and fitness while implementing researched non-surgical methods and functional wellness programs.
Our programs are natural and use the body's ability to achieve specific measured goals, rather than introducing harmful chemicals, controversial hormone replacement, un-wanted surgeries, or addictive drugs. We want you to live a functional life that is fulfilled with more energy, a positive attitude, better sleep, and less pain. Our goal is to ultimately empower our patients to maintain the healthiest way of living.
With a bit of work, we can achieve optimal health together, no matter the age or disability.
Join us in improving your health for you and your family.
It's all about: LIVING, LOVING & MATTERING! 🍎
Welcome & God Bless
EL PASO LOCATIONS
Central:
6440 Gateway East, Ste B
Phone: 915-850-0900
East Side:
11860 Vista Del Sol, Ste 128
Phone: 915-412-6677