Do you feel:
Afternoon fatigue?
Under a high amount of stress?
Mental sluggishness?
Headaches with exertion or stress?
Inflammation in certain parts in your body?
If you are experiencing any of these situations, then you might have suffered from glutathione deficiency, why not trying some NAC supplements.
NAC and Its Benefits
NAC or N-Acetyl Cysteine is an amazing semi-essential amino acid. This amino acid can be produced from the body through other amino acids like methionine and serine. It can only become an essential amino acid when dietary intake of methionine and serine are low in the body. When a person is trying to incorporate NAC in their diet, it can be found in high protein foods like meats, dairies, and legumes. Studies show that consuming NAC is essential for a variety of health reasons, especially replenishing the most potent antioxidant, glutathione in the body.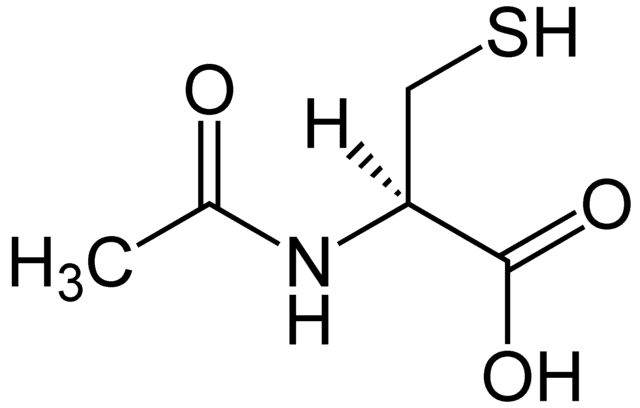 Since NAC is a nutritional supplement that is exceedingly powerful, it can help glutathione be elevated in biosynthesis. NAC is recognized for supporting average mucous production, respiratory function, and eye health positively. Research shows that NAC can protect cell and tissue health from chronic illnesses and providing support for a healthy mental status in the body. There is even more research on NAC supplements, especially when someone increases their intake on the supplement. When there is an increase in NAC, and when it is consumed in the body, the effects are astounding. The NAC supplements can help the body boost the levels of some of the neurotransmitters and improving mental health.
In a 2011 study, researchers found that NAC is emerging to be a useful agent to help treat psychiatric disorders. The results of using NAC supplements to treat psychiatric disorders has helped alleviate some of these symptoms:
Addiction
Compulsive and grooming disorders
Schizophrenia
Bipolar disorders
Alzheimer's disease
Since NAC can exert beneficial effects on the body, this supplement is useful to provide antioxidant, neuropathy, and anti-inflammatory properties to make sure that the body is functioning. Studies show that NAC can improve the outcomes of reducing lipopolysaccharides inflammation and preventing oxidative stress from being overexposed.
With NAC being a sulfur-containing derivative for the amino acid L-cysteine, this supplement provides supportive antioxidants and detoxification mechanisms for the body. Studies show that NAC can support the body's antioxidant activity by neutralizing highly reactive hydroxyl radicals and serving as a source to sulfhydryl groups. They are thus enhancing the production or tripeptide glutathione in the body since it is a crucial component for antioxidant and detoxification enzymes.
Glutathione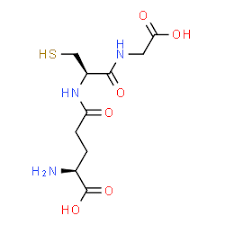 Glutathione is a powerful antioxidant that has recently gained attention for its fantastic health benefits. This powerful antioxidant is found in every cell in the human body and can be absorbed in oral form. Research shows that even though the absorption of oral glutathione may be limited, the NAC supplementation can significantly increase the circulating levels of glutathione in the body. Studies stated that individuals who are infected with HIV, have glutathione deficiency in their system and have been associated with an impaired T-cell function and survival. So taking NAC orally can be used to replenish glutathione deficiency and is useful in the HIV infection.
Another study showed that taking NAC orally can help improve the responses of patients with chronic lung disease (CLD), chronic obstructive pulmonary disease (COPD), and cystic fibrosis (CF). The beneficial effects of taking NAC orally shows a decrease of inflammation in the lungs, improving the lung function, and reducing the neutrophil burden in cystic fibrosis airways.
Once this is done, though, NAC can help promote the production of glutathione and incorporate it into the crucial antioxidant enzymes and detoxification enzymes. With these enzyme activities being in play in the body, the glutathione is helping out by directly supporting their activities and the metabolism breakdown. Glutathione can also participate in fatty acid synthesis and can transport across the cell membrane.
Glutathione Factors
There are a variety of factors that can determine the requirements that glutathione can provide for the body. Glutathione can help control the toxin level exposure, increase the detoxification, and provide the overall needed support for antioxidants. Studies show that maintaining glutathione levels are essential to maintain the necessary health of the respiratory, hepatic, and the immune system from inflammation.
Research shows that since glutathione has multiple metabolic actions, they are essential for cellular homeostasis. Since it plays an important role, diseases like HIV, oxidative stress, chronic lung disease, and COPD can lower the body's glutathione. The best way to make sure that individuals who have any chronic diseases, take NAC orally to prevent glutathione deficiency.
Glutathione can even help support antioxidant protection for lipids and proteins for the body as well as helping to maintain the standard response of inflammation due to injury. Studies show that elderly adults have altered their cellular redox levels and their dysregulated immune responses. Researchers also found out that the progression of chronic degenerative diseases of aging and that glutathione decreases with age naturally.
Conclusion
NAC is a semi-essential amino acid that has outstanding properties for the body. It helps replenishes the body's glutathione and alleviate the symptoms caused by chronic illnesses. Taking NAC supplements is highly essential since it helps maintain adequate levels of glutathione to support overall health and well-being in the body. Some products help support glutathione levels as well as working well with NAC supplements by providing more excellent stability, bioavailability, and digestive comfort.
The scope of our information is limited to chiropractic, musculoskeletal, and nervous health issues or functional medicine articles, topics, and discussions. We use functional health protocols to treat injuries or disorders of the musculoskeletal system. Our office has made a reasonable attempt to provide supportive citations and has identified the relevant research study or studies supporting our posts. We also make copies of supporting research studies available to the board and or the public upon request. To further discuss the subject matter above, please feel free to ask Dr. Alex Jimenez or contact us at 915-850-0900.
---
References:
Atkuri, Kondala R, et al. "N-Acetylcysteine–a Safe Antidote for Cysteine/Glutathione Deficiency." Current Opinion in Pharmacology, U.S. National Library of Medicine, Aug. 2007, www.ncbi.nlm.nih.gov/pmc/articles/PMC4540061/.
Dean, Olivia, et al. "N-Acetylcysteine in Psychiatry: Current Therapeutic Evidence and Potential Mechanisms of Action." Journal of Psychiatry & Neuroscience : JPN, Canadian Medical Association, Mar. 2011, www.ncbi.nlm.nih.gov/pmc/articles/PMC3044191/.
Favier, A., et al. "Antioxidant Status and Lipid Peroxidation in Patients Infected with HIV." Chemico-Biological Interactions, Elsevier, 23 Jan. 2003, www.sciencedirect.com/science/article/abs/pii/000927979490037X?via%3Dihub.
Grandjean, EM, et al. "Efficacy of Oral Long-Term N-Acetylcysteine in Chronic Bronchopulmonary Disease: a Meta-Analysis of Published Double-Blind, Placebo-Controlled Clinical Trials." Clinical Therapeutics, Centre for Reviews and Dissemination (UK), Feb. 2000, www.ncbi.nlm.nih.gov/pubmed/10743980.
Hu, Heng-long, et al. "Antioxidants May Contribute in the Fight against Ageing: an in Vitro Model." Mechanisms of Ageing and Development, Elsevier, 26 Jan. 2001, www.sciencedirect.com/science/article/abs/pii/S0047637400002128?via%3Dihub.
Keogh, Julian P., et al. "Cytotoxicity of Heavy Metals in the Human Small Intestinal Epithelial Cell Line I‐407: The Role of Glutathione." Taylor & Francis, 20 Oct. 2009, www.tandfonline.com/doi/abs/10.1080/15287399409531926.
Nakamura, Hajime, et al. "Redox Imbalance and Its Control in HIV Infection." Mary Ann Liebert, Inc., Publishers, 5 July 2004, www.liebertpub.com/doi/10.1089/15230860260196245.
Nall, Rachel. "NAC: Use, Benefits, and Side Effects." Medical News Today, MediLexicon International, 4 Dec. 2019, www.medicalnewstoday.com/articles/327219.php.
Ottenwälder, H., and P. Simon. "Differential Effect of N-Acetylcysteine on Excretion of the Metals Hg, Cd, Pb, and Au." SpringerLink, Springer-Verlag, July 1987, link.springer.com/article/10.1007/BF00295763.
Pace, Gary W., and Cynthia D. Leaf. "The Role of Oxidative Stress in HIV Disease." Free Radical Biology and Medicine, Pergamon, 14 Jan. 2000, www.sciencedirect.com/science/article/abs/pii/0891584995000472?via%3Dihub.
Roberts, Robert L., et al. "N -Acetylcysteine Enhances Antibody-Dependent Cellular Cytotoxicity in Neutrophils and Mononuclear Cells from Healthy Adults and Human Immunodeficiency Virus-Infected Patients." OUP Academic, Oxford University Press, 1 Dec. 1995, academic.oup.com/jid/article-abstract/172/6/1492/820544?redirectedFrom=fulltext.
Rosa, De, et al. "N‐Acetylcysteine Replenishes Glutathione in HIV Infection." Wiley Online Library, John Wiley & Sons, Ltd (10.1111), 24 Dec. 2001, onlinelibrary.wiley.com/doi/abs/10.1046/j.1365-2362.2000.00736.x.
White, Alexander C., et al. "Glutathione Deficiency in Human Disease." The Journal of Nutritional Biochemistry, Elsevier, 17 Jan. 2003, www.sciencedirect.com/science/article/abs/pii/0955286394900396.
Witschi, A., et al. "The Systemic Availability of Oral Glutathione." SpringerLink, Springer-Verlag, Dec. 1992, link.springer.com/article/10.1007%2FBF02284971.
Yalçin, Elvan, et al. "N-Acetylcysteine in Chronic Blepharitis." Cornea, 1 Mar. 2002, insights.ovid.com/crossref?an=00003226-200203000-00007.