Pilates for Pain
Exercise can help with back pain—you've probably heard that before. And Pilates tops the list of "helpful for your back" exercises.
This shows 4 Pilates moves to prevent pain. Of course, talk to your doctor before beginning an exercise plan.
low back.
Start by lying on your back with knees bent and feet flat (hip-distance apart).
Arms are straight along the sides of your body and palms are touching the ground. Inhale deeply and engage your abs as you lift your hips off the floor—vertebra by vertebra.
Exhale and roll back down very slowly, engaging core muscles. Link breath with movement. Repeat 3 to 5 times daily.
Child's Pose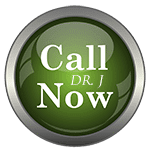 Call Today!