Fruits and vegetables are essential sources of vitamins and minerals. Many groups of these plant-based foods provide the body with fundamental nutrients, where some are richer in several varieties of vitamins and minerals, than others. Many fruits and vegetables also provide the body with important antioxidants. Among these antioxidants, lycopene is abundant in red fruits and vegetables, some of which are crowd favorites.
Antioxidants: What Are The Benefits Of Lycopene Consumption?
Substantial evidence indicates that lycopene, a carotenoid without provitamin A activity found in high concentrations in a small group of plant foods, has significant antioxidant potential in vitro and may play a role in preventing cardiovascular disease as well as prostrate cancer in individuals. Lycopene is believed to possess a cholesterol synthesis-inhibiting effect and might enhance LDL cholesterol, or "bad cholesterol", degradation. Research studies evaluating its effectiveness in this area can simply answer the question of whether lycopene can help to prevent cardiovascular disease.
Lycopene Intake & Absorption
Lycopene is a  fat-soluble phytonutrient in the carotenoid family which has received attention because of its potential role in preventing cardiovascular diseases. Although similar in construction to the more studied β-carotene, lycopene doesn't have provitamin A activity. Carotenoids and their many conjugated double bonds turns them into potentially strong antioxidants, and lycopene is no exception.
Sources include tomatoes, guava, pink grapefruit, watermelon, apricots and papaya in high concentrations. Tomato products, including ketchup, tomato juice, and pizza sauce, are the richest sources of lycopene in the United States diet, accounting for 80 percent of the lycopene consumption of Americans. Tomatoes also contain a significant amount of β-carotene. In fact, they are the fourth-leading contributor to provitamin A and vitamin A intake in the American diet. Tomatoes are rich in potassium and folate, and there is nearly 3 times as much vitamin C as lycopene in a tomato. In studies of health benefits of tomatoes, an individual has to consider that they are also rich in nutrients aside from lycopene.
Absorption of lycopene's mechanism isn't fully understood. Studies have demonstrated that lycopene from tomato products appears in the blood flow when a source of fat is included with the meal and if the tomato is warmed. Plasma lycopene concentrations increased only marginally in a group receiving 180 g tomato juice (containing 12 mg lycopene) per day for 6 weeks. This finding has been supported by research studies demonstrating negligible or only slight increases in plasma lycopene concentrations after consumption of various levels of unheated tomato juice. In one study, nevertheless, when tomato juice was absorbed, serum levels of lycopene increased, with an increase within 24 to 48 hours following ingestion. Gartner et al discovered that concentrations of lycopene from the chylomicrons of 5 human subjects increased 3 times as much when they consumed tomato paste as when they consumed raw tomatoes. Thus, the availability and absorption of lycopene depend on the processing and treatment of the food that contains the carotenoid and on the fat content of the meal in which lycopene is consumed.
Lycopene & Cardiovascular Disease
Several studies examined the connection between dietary intake of antioxidants and lipid peroxidation to attempt to determine which antioxidants may play a role in preventing cardiovascular disease. The hydrocarbon carotenoids, including β-carotene and lycopene, are transported primarily in LDL cholesterol, which positions them in the prime place to protect LDL cholesterol from oxidation.
Romanchik et al isolated LDL cholesterol samples from 5 individuals and enriched them with β-carotene, lycopene, and lutein to determine whether this would have an impact on LDL oxidation. On copper-mediated oxidation of the LDL, the carotenoids were destroyed until substantial amounts of lipid peroxidation products were transformed, providing evidence that these pigments might be functioning as antioxidants. Although lycopene was the most quickly destroyed of the carotenoids studied, only the LDL cholesterol samples enriched with β-carotene exhibited increased CD lag time. In another study of LDL from 11 different people, the same researchers actually found increased oxidation of LDL (as quantified by the ferrous oxidation, xylenol orange assay) on enrichment with lycopene and lutein, signaling that the connection between lycopene and LDL cholesterol oxidation is complicated.
Lycopene creates a significant reduction in serum lipids, blood pressure and oxidative stress markers. Paran et al evaluated 30 subjects with Grade I hypertension, age 40 to 65, taking no anti-hypertensive or anti-lipid drugs, treated with a tomato lycopene extract (10 mg lycopene) for 2 weeks. The SBP was reduced from 144 to 135 mmHg (9 mmHg decrease, p < 0.01) and DBP fell from 91 to 84 mmHg (7 mmHg decrease, p < 0.01). Similar results were shown by another analysis of 35 subjects with Grade I hypertension on SBP, but not DBP. Englehard gave a tomato extract to 31 subjects over 12 weeks demonstrating that a significant BP reduction of 10/4 mmHg. Patients on various anti-hypertensive agents including ACEI, CCB and diuretics experienced a significant blood pressure decrease of 5.4/3 mmHg more than 6 weeks when administered a standardized tomato extract. Other research studies haven't shown changes in blood pressure. Lycopene and tomato infusion improve ED and reduced plasma oxidative stress.
An intriguing nonantioxidant purpose of lycopene was revealed in humans. Fuhrman et al revealed that cholesterol synthesis was decreased by the addition of lycopene to macrophage cell lines and increased LDL cholesterol receptors. Incubation with lycopene in vitro led to a 73 percent reduction in cholesterol synthesis, which has been higher than that achieved with β-carotene. Additionally, lycopene led to a 34 percent growth in LDL degradation in the cells themselves and approximately a 110 percent increase in the removal of LDL cholesterol in the blood flow. To test their findings in humans, the investigators fed 6 men with 60 milligrams of lycopene per day for 3 weeks (approximately equivalent to the total amount of lycopene in 1 kg tomatoes). They discovered that a decrease in plasma LDL cholesterol with no significant change in HDL cholesterol. Based on the calculations of Peto et al that there is a 3:1 ratio involving the decreased risk of myocardial infarction, where a 30 percent to 40 percent risk reduction in individuals consuming this amount of lycopene. The recommended daily intake of lycopene is approximately 10 to 20 mg in supplement or food form.
Lycopene, along with other antioxidants, are fundamental towards the prevention of cardiovascular disease. When levels of LDL cholesterol, or "bad cholesterol" are out of balance, red fruits and vegetables, rich in lycopene, can help improve overall heart health, according to research studies. The scope of our information is limited to chiropractic and spinal injuries and conditions. To discuss the subject matter, please feel free to ask Dr. Jimenez or contact us at 915-850-0900 .
By Dr. Alex Jimenez
Additional Topics: Wellness
Overall health and wellness are essential towards maintaining the proper mental and physical balance in the body. From eating a balanced nutrition as well as exercising and participating in physical activities, to sleeping a healthy amount of time on a regular basis, following the best health and wellness tips can ultimately help maintain overall well-being. Eating plenty of fruits and vegetables can go a long way towards helping people become healthy.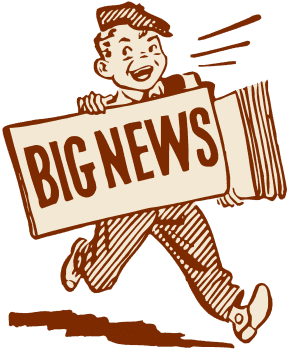 Post Disclaimer
Professional Scope of Practice *
The information herein on "Effects of Lycopene in Cardiovascular Disease | Wellness Clinic" is not intended to replace a one-on-one relationship with a qualified health care professional or licensed physician and is not medical advice. We encourage you to make healthcare decisions based on your research and partnership with a qualified healthcare professional.
Blog Information & Scope Discussions
Our information scope is limited to Chiropractic, musculoskeletal, physical medicines, wellness, contributing etiological viscerosomatic disturbances within clinical presentations, associated somatovisceral reflex clinical dynamics, subluxation complexes, sensitive health issues, and/or functional medicine articles, topics, and discussions.
We provide and present clinical collaboration with specialists from various disciplines. Each specialist is governed by their professional scope of practice and their jurisdiction of licensure. We use functional health & wellness protocols to treat and support care for the injuries or disorders of the musculoskeletal system.
Our videos, posts, topics, subjects, and insights cover clinical matters, issues, and topics that relate to and directly or indirectly support our clinical scope of practice.*
Our office has reasonably attempted to provide supportive citations and has identified the relevant research study or studies supporting our posts. We provide copies of supporting research studies available to regulatory boards and the public upon request.
We understand that we cover matters that require an additional explanation of how it may assist in a particular care plan or treatment protocol; therefore, to further discuss the subject matter above, please feel free to ask Dr. Alex Jimenez, DC, or contact us at 915-850-0900.
We are here to help you and your family.
Blessings
Dr. Alex Jimenez DC, MSACP, RN*, CCST, IFMCP*, CIFM*, ATN*
email: coach@elpasofunctionalmedicine.com
Licensed as a Doctor of Chiropractic (DC) in Texas & New Mexico*
Texas DC License # TX5807, New Mexico DC License # NM-DC2182
Licensed as a Registered Nurse (RN*) in Florida
Florida License RN License # RN9617241 (Control No. 3558029)
Presently Matriculated: ICHS: MSN* FNP (Family Nurse Practitioner Program)
Dr. Alex Jimenez DC, MSACP, RN* CIFM*, IFMCP*, ATN*, CCST
My Digital Business Card