Do you feel:
Digestive problems subside with rest and relaxation?
Excessive belching, burping, or bloating?
An overall sense of bloating?
Inflammation in your bones or joints?
That bowels do not empty completely?
If you are experiencing any of these situations, then you might be experiencing gut and bone tissues in your body due to a vitamin D deficiency.
There is a global epidemic that has been linked to many autoimmune diseases that have affected the human body. Vitamin D deficiency has been linked to many chronic diseases like type 1 diabetes to IBD (inflammatory bowel disease) and can affect the gut microbiome. With new research studies taking a look at how high doses of vitamin D supplementation can help the gut microbiome, it is fascinating seeing what the new results show how vitamin D is a high essential to provide optimal support to a healthy body and gut.
Vitamin D and Its Benefits
Vitamin D is an essential vitamin as it can be produced by the human body through sun exposure and can boost their vitamin D intake even more through certain kinds of food and supplements. Vitamin has many beneficial properties like maintaining bone health and healthy teeth while protecting the body against diseases and conditions that can harm the body. There are more benefits that vitamin D have as well as the many multiple roles that are fantastic for the body; some include:
Supporting healthy bones and teeth
Providing support for healthy immune, brain, and nervous system
Helps regulate insulin levels and helps manage diabetes
Providing support for a healthy cardiovascular system and a healthy lung function
Can influence the gene expression that is being involved in cancer development
Vitamin D can also be in the form of sun exposure and helped the body get the needed supplement into itself. Even though everyone should at least go outside to get at least some sunlight into their body, although healthcare professionals do advise that prolonged exposure of the sun's rays can cause skin damage and other chronic illnesses.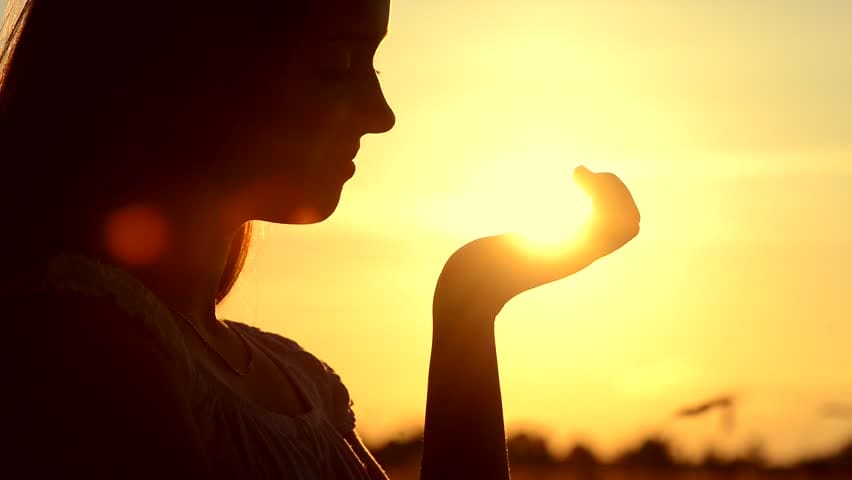 Studies have shown that UV light from the sun can be linked to the body's gut microbiomes. When there is vitamin D deficiency in the body, there is a higher risk of developing diseases like IBD (inflammatory bowel disease) and multiple sclerosis. There are even more studies on how vitamin D can even affect various autoimmune diseases and provide anti-inflammatory effects on the gut. The research shows that vitamin D can help regulate gastrointestinal inflammation, especially Crohn's disease.
The Different Studies of Vitamin D and The Gut
There was another study on how vitamin D can not only improve the gut flora in the body but also give hope to people who have metabolic syndrome. The study showed that if there is an insufficient supply of vitamin D can aggravate the gut flora, causing it to be imbalanced while also contributing to a full-scale fatty liver as well as metabolic syndrome. The research study also stated that vitamin D deficiency could decrease the body's production of defensins, which are anti-microbial molecules that are essential to maintain healthy gut flora.
Surprisingly though, a study has found that the hormonal activity of vitamin D can be found in the cells in the human body. It can provide beneficial effects to not only the gut homeostasis and its immunity but also provide beneficial effects to the kidneys, muscles, and different organs; what is surprising, though, is limited research on how vitamin D influences the gut flora. One study shows how there is evidence about the extraskeletal effects of vitamin D have been accruing and being partially mediated through the gastrointestinal microbiome, while also being linked. While another study showed how high doses of vitamin D could affect the composition of an adolescent girl's gut microbiome. The research shows how high dose supplementation of vitamin D can alter adolescent's gut microbiome composition and even dampen the effects of inflammatory bowel disease in their gut as well. Vitamin D is gaining a following as a study has shown that vitamin D can help the body's blood levels that are 60-80ng/ml and help the person have a healthy sleep pattern, which is perfect for anyone who might be suffering from insomnia.
Conclusion
Vitamin D is essential to the body since it not only promotes healthy teeth and healthy bones, but it can even help promote gut health. Even though there is limited research on how vitamin D can promote a healthy gut, studies are still being done, and the research will show how the gut microbiome and vitamin D are connected. By eating foods that are rich with vitamin D can help not only the gut but the entire body. When the body has a vitamin D deficiency, it can cause significant problems for the body due to inflammation as well as developing chronic illnesses that can harm the gut as well. Some products can provide support to the gastrointestinal system as well as making sure that it contains collagen proteins, enzymatic cofactors, hypoallergenic nutrients, metabolic precursors, and phytonutrients to support a healthy gut.
The scope of our information is limited to chiropractic, musculoskeletal, and nervous health issues or functional medicine articles, topics, and discussions. We use functional health protocols to treat injuries or disorders of the musculoskeletal system. Our office has made a reasonable attempt to provide supportive citations and has identified the relevant research study or studies supporting our posts. We also make copies of supporting research studies available to the board and or the public upon request. To further discuss the subject matter above, please feel free to ask Dr. Alex Jimenez or contact us at 915-850-0900.
---
References:
Ware, Megan. "Vitamin D: Benefits, Deficiency, Sources, and Dosage." Medical News Today, MediLexicon International, 24 Aug. 2009, www.medicalnewstoday.com/articles/161618.
Bashir, Mina, et al. "Effects of High Doses of Vitamin D3 on Mucosa-Associated Gut Microbiome Vary between Regions of the Human Gastrointestinal Tract." European Journal of Nutrition, Springer Berlin Heidelberg, June 2016, www.ncbi.nlm.nih.gov/pubmed/26130323.
Gominak, S C. "Vitamin D Deficiency Changes the Intestinal Microbiome Reducing B Vitamin Production in the Gut. The Resulting Lack of Pantothenic Acid Adversely Affects the Immune System, Producing a 'pro-Inflammatory' State Associated with Atherosclerosis and Autoimmunity." Medical Hypotheses, U.S. National Library of Medicine, Sept. 2016, www.ncbi.nlm.nih.gov/pubmed/27515213.
Hewings-Martin, Yella. "Does Sunlight Change Our Gut Microbiome?" MedicalNewsToday, 26 Oct. 2019, www.medicalnewstoday.com/articles/326782.
Jurgelewicz, Michael. "New Study Investigates the Effect of High Dose Vitamin D on the Gut Microbiome." Designs for Health, 14 Feb. 2020, blog.designsforhealth.com/node/1201.
Lynch, et al. "Vitamin D and the Gut Microbiome: a Systematic Review of in Vivo Studies." European Journal of Nutrition, Springer Berlin Heidelberg, 1 Jan. 1970, link.springer.com/article/10.1007/s00394-018-1842-7.
Tabatabaeizadeh, Seyed-Amir, et al. "The Effects of High Doses of Vitamin D on the Composition of the Gut Microbiome of Adolescent Girls." Clinical Nutrition ESPEN, U.S. National Library of Medicine, Feb. 2020, www.ncbi.nlm.nih.gov/pubmed/31987101.
Tabatabaeizadeh, Seyed-Amir, et al. "Vitamin D, the Gut Microbiome and Inflammatory Bowel Disease." Journal of Research in Medical Sciences: the Official Journal of Isfahan University of Medical Sciences, Medknow Publications & Media Pvt Ltd, 23 Aug. 2018, www.ncbi.nlm.nih.gov/pmc/articles/PMC6116667/.
Team, Frontiers. "Vitamin D Improves Gut Flora and Metabolic Syndrome." ScienceDaily, ScienceDaily, 21 Dec. 2016, www.sciencedaily.com/releases/2016/12/161221125439.htm.
---
The University offers a wide variety of medical professions for functional and integrative medicine. Their goal is to inform individuals who want to make a difference in the functional medical fields with knowledgeable information that they can provide.