Truide Torres recibió atención quiropráctica con la Dra. Alex Jiménez debido al dolor que experimentó a lo largo de su espalda baja, caderas y piernas. Ella fue diagnosticada con dolor en el nervio ciático, comúnmente conocida como ciática. La ciática puede ocurrir cuando los discos intervertebrales, que se encuentran a lo largo de la columna vertebral, comprimen o afectan el nervio ciático en la parte inferior de la espalda. Truide Torres experimentó un alivio tremendo de sus síntomas una vez que recibió atención quiropráctica con la Dra. Alex Jimenez y pudo regresar a sus actividades cotidianas. Truide Torres recomienda altamente la atención quiropráctica para el dolor del nervio ciático.
Tratamiento de Ciática
Los doctores en Quiropráctica (DC) regularmente tratan la ciática. La ciática se caracteriza por un dolor que se origina en la parte inferior de la espalda o las nalgas, que se desplaza hacia una o ambas piernas. El dolor del nervio ciático varía en intensidad y frecuencia. La ciática generalmente es provocada por la compresión del nervio ciático. Los trastornos conocidos por causar ciática incluyen subluxaciones de la columna lumbar (cuerpos vertebrales desalineados), discos herniados o abultados (discos deslizados), embarazo y parto, tumores y dolencias no espinales como diabetes, estreñimiento o estar sentado en el bolsillo trasero. El dolor a menudo es sordo, doloroso, agudo, como un diente, alfileres y agujas o similar a las descargas eléctricas. Otros síntomas relacionados con la ciática incluyen sensación de ardor, entumecimiento y hormigueo.tor.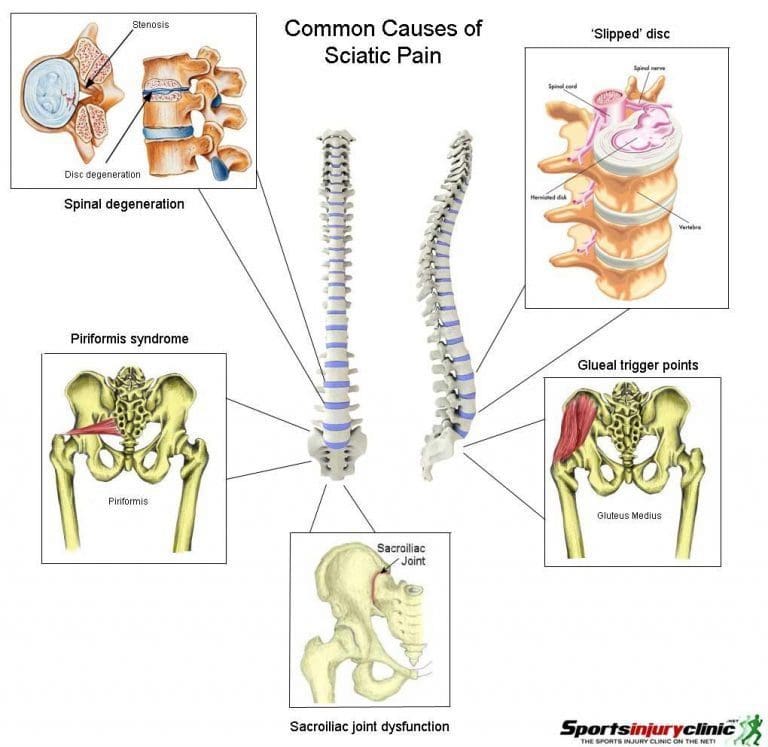 Tenemos la bendición de presentarle la Clínica Premier de bienestar y lesiones de El Paso.
Nuestros servicios están especializados y enfocados en lesiones y el proceso de recuperación completo. Nuestras áreas de práctica incluyen: bienestar y nutrición, dolor crónico, lesiones personales, cuidado de accidentes automovilísticos, lesiones laborales, lesiones de espalda, dolor lumbar, dolor de cuello, dolores de cabeza por migraña, lesiones deportivas, ciática grave, escoliosis, discos complejos herniados, fibromialgia, manejo del estrés y lesiones complejas.
Como Clínica de Rehabilitación Quiropráctica y Centro de Medicina Integrada de El Paso, nos enfocamos apasionadamente en tratar pacientes después de lesiones frustrantes y síndromes de dolor crónico. Nos enfocamos en mejorar su capacidad a través de programas de flexibilidad, movilidad y agilidad diseñados para todos los grupos de edad y discapacidades.
Si ha disfrutado de este video y / o le hemos ayudado de alguna manera, no dude en suscribirse y compartirnos.
Gracias, Dios te bendiga.
Dr. Alex Jimenez DC, C.C.S.T
Página clínica de Facebook: https://www.facebook.com/dralexjimenez/
Página de deportes de Facebook: https://www.facebook.com/pushasrx/
Página de lesiones de Facebook: https://www.facebook.com/elpasochiropractor/
Página de Neuropatía de Facebook: https://www.facebook.com/ElPasoNeuropathyCenter/
Página del gimnasio de Facebook: https://www.facebook.com/PUSHftinessathletictraining/
Yelp: El Paso Rehabilitation Centre: http://goo.gl/pwY2n2
Yelp: El Paso Clinical Center: Tratamiento: https://goo.gl/r2QPuZ
Testimonios Clínicos: https://www.dralexjimenez.com/category/testimonies/
Información:
LinkedIn: https://www.linkedin.com/in/dralexjimenez
Sitio clínico: https://www.dralexjimenez.com
Sitio de Lesiones: https://personalinjurydoctorgroup.com
Sitio de lesiones deportivas: https://chiropracticscientist.com
Sitio de lesiones en la espalda: https://www.elpasobackclinic.com
Centro de rehabilitación: https://www.pushasrx.com
Fitness y Nutrición: http://www.push4fitness.com/team/
Pinterest: https://www.pinterest.com/dralexjimenez/
Gorjeo: https://twitter.com/dralexjimenez
Gorjeo: https://twitter.com/crossfitdoctor
Chiropractor & Functional Medicine Practitioner ⚕Injury & Sciatica Specialist • Author • Educator • 915-850-0900 📞
We Welcome You 👊🏻.
Purpose & Passions: I am a Doctor of Chiropractic specializing in progressive, cutting-edge therapies and functional rehabilitation procedures focused on clinical physiology, total health, practical strength training, and complete conditioning. We focus on restoring normal body functions after neck, back, spinal and soft tissue injuries.
We use Specialized Chiropractic Protocols, Wellness Programs, Functional & Integrative Nutrition, Agility & Mobility Fitness Training and Rehabilitation Systems for all ages.
As an extension to effective rehabilitation, we too offer our patients, disabled veterans, athletes, young and elder a diverse portfolio of strength equipment, high-performance exercises and advanced agility treatment options. We have teamed up with the cities premier doctors, therapist and trainers to provide high-level competitive athletes the possibilities to push themselves to their highest abilities within our facilities.
We've been blessed to use our methods with thousands of El Pasoans over the last three decades allowing us to restore our patients' health and fitness while implementing researched non-surgical methods and functional wellness programs.
Our programs are natural and use the body's ability to achieve specific measured goals, rather than introducing harmful chemicals, controversial hormone replacement, un-wanted surgeries, or addictive drugs. We want you to live a functional life that is fulfilled with more energy, a positive attitude, better sleep, and less pain. Our goal is to ultimately empower our patients to maintain the healthiest way of living.
With a bit of work, we can achieve optimal health together, no matter the age or disability.
Join us in improving your health for you and your family.
It's all about: LIVING, LOVING & MATTERING! 🍎
Welcome & God Bless
EL PASO LOCATIONS
Central:
6440 Gateway East, Ste B
Phone: 915-850-0900
East Side:
11860 Vista Del Sol, Ste 128
Phone: 915-412-6677