The tensor fascia latae (TFL) is a problematic muscle for many individuals. Oftentimes, it contributes to tightness related to the IT band and is dominant within the gluteus medius. Its function are hip flexion and abduction, and it has a tendency to be tight in many runners and athletes. Performing soft tissue mobilization will help resolve tightness in addition to promote regeneration and recruitment of the gluteus medius.
A lot of men and women argue the effectiveness of foam rolling up the IT band itself. While many healthcare professionals are not inclined to ignore this fact altogether, it is believed that polyurethane rolling likely has a much greater impact on the length/tension of the soft tissue beneath and associated with the IT band (e.g. glutes, quads, hamstrings and TFL). The TFL is frequently full of trigger points.
You will find a variety of foam roller exercises that you can do, and choosing the stretch or exercise is dependent on the muscle group that you want to massage, in this case, the tensor fascia latae.
915-850-0900 .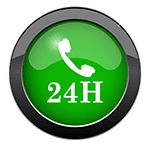 By Dr. Alex Jimenez
Additional Topics: Sports Care
Many athletes engage in frequent warm-up stretches and exercises before participating in their specific sport of physical activity, in order to avoid experiencing sports injuries. Although these can help prevent a variety of sports injuries, athletes may still suffer an injury as a result of an accident. From chiropractic care to surgery, in severe cases, sports care is important for athletes to continue participating in their specific sport of physical activity.