Do you feel:
Inflammation in your gut system?
Edema and swelling in ankles and wrist?
Stomach pain?
Digestive problems subside with relaxation?
Inflammation in your joints?
If you are experiencing any of these situations, then you might have pain and inflammation in your body. Here are some ways to help naturally ease the pain in your body.
There is some evidence the conventional go-to pain relievers and anti-inflammatory medicine can help by delivering their benefits along with a host of potentially dangerous effects to anyone. Both medical professionals and patients are looking for alternative medicines that have the same effects as pharmaceutical medicine but that are safe and more effective. Fortunately, numerous natural compounds are backed up by clinical research and studies that are available to help anyone that have a variety of issues that are caused by pain and inflammation.
Factors Involving Inflammation
Research from the Cleveland Clinic had warned patients that NSAIDs (nonsteroidal anti-inflammatory drugs) are intended for short-term use. That person should never use it continuously for fever for more than three days and at least ten days for pain without the consultant from a healthcare provider. Studies show that for any fish oils or other sources of long-chain omega-3 fatty acids that have the same effect since it is the precursor to anti-inflammatory prostaglandins and resolvins for the body.
Natural Products for Inflammation
If there is a long-term consumption food that is high in EPA and DHA that are dangerous, there will be a substantial fish-eating population in East Asia and Scandinavia; then, there would be a considerable problem long ago. This, however, is the opposite of what epidemiological studies found since fish consumption is beneficial for the person's health and improving the biomarker for cardiovascular risk. For anyone that is allergic to fish, eggs, flaxseeds, and it is oil or algal oil is a rich source of omega-3s for the body.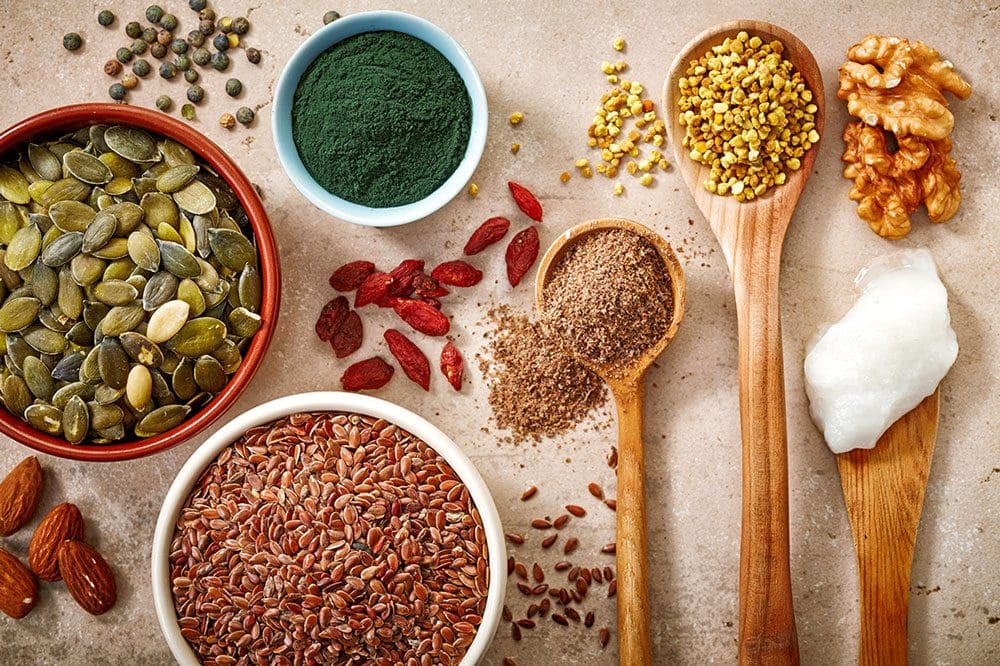 There are other various foods and herbal extracts that been shown to be beneficial in managing pain and inflammation. One of them is ginger. Ginger has been used for a long time as a remedy for upset stomach and indigestion, while also being effective for reducing menstrual cycle pain like NSAIDs. Studies show the herb Boswellia can reduce the pain and stiffness that are associated with osteo- and rheumatoid arthritis and one of the mechanics that are responsible for the body that inhibits the inflammatory 5-LOX (5-lipoxygenase).
What is interesting about Boswellia is that studies show that the herb is different from NSAIDs because NSAIDs may induce potential life-threating GI tract bleeding. The evidence shows that the Boswellia herb can improve inflammatory conditions in the gastrointestinal tract, like chronic colitis. There are more natural compounds that are the potential to ease pain and inflammation like cannabis. With the expanding legalization throughout the US, medicinal and recreational cannabis can help many people deal with their pain with this impressive plant.
Incorporating Changes To Stop Inflammation
Besides incorporating these natural herbs and anti-inflammatory foods into a person's diet to help alleviate pain and inflammation, no one should neglect the non-diet strategies. Changing food and supplements are not the only changes when a person is seeking alternatives. A past article started to explore how laughter, positive thinking, and maintaining physical activity has the potential to manage chronic pain that the body may encounter. Even though the old saying states that "laughter is the best medicine," the old saying is contradicted now and days. Even though laughter is not the best medicine, but laughter can undoubtedly be a form of medicine.
Another way a person can reduce or resolve inflammation is by their diet. This can affect what a person does not eat than what they do eat. Studies show that ketogenic diets, which are high in fats and very low in carbohydrates, have been known to increase pain tolerance and reduce acute inflammation. The results were astounding as patients with type 2 diabetes following a ketogenic diet for one year, experienced a 39% reduction in hsCRP, which is a massive indicator for inflammation. Another research study observed patients who followed a ketogenic diet for two years, had a 37% reduction from their baseline.
More research studies show that patients that have metabolic syndrome and follow a carbohydrate-restricted Paleolithic diet for four weeks have experienced a 39% reduction in their hsCRP as well as 35% and 29% reduction in their TNF-a and IL-6. When low-carb Paleo diets are combined with intensity exercises can help improve the body by dampening the inflammatory markers significantly.
Conclusion
For anyone that is living with inflammation in their body, using pharmaceutical medicines is not always the answer. Combining a carb-restricted diet and other natural interventions can help with inflammation. By making small changes for the body, the chronic pain and inflammation can be reduced, thus the body can start healing naturally. Some products are designed to help relax the tight muscles in the body to prevent inflammation while also helping the body to relax and provide a better night's sleep.
The scope of our information is limited to chiropractic, musculoskeletal, and nervous health issues or functional medicine articles, topics, and discussions. We use functional health protocols to treat injuries or disorders of the musculoskeletal system. Our office has made a reasonable attempt to provide supportive citations and has identified the relevant research study or studies supporting our posts. We also make copies of supporting research studies available to the board and or the public upon request. To further discuss the subject matter above, please feel free to ask Dr. Alex Jimenez or contact us at 915-850-0900.
---
References:
Alhassan, Abeer, et al. "Consumption of Fish and Vascular Risk Factors: A Systematic Review and Meta-Analysis of Intervention Studies." Atherosclerosis, US National Library of Medicine, Nov. 2017, www.ncbi.nlm.nih.gov/pubmed/28992469.
Ammon, H P T. "Boswellic Acids in Chronic Inflammatory Diseases." Planta Medica, US National Library of Medicine, Oct. 2006, www.ncbi.nlm.nih.gov/pubmed/17024588.
Athinarayanan, Shaminie J, et al. "Long-Term Effects of a Novel Continuous Remote Care Intervention Including Nutritional Ketosis for the Management of Type 2 Diabetes: A 2-Year Non-Randomized Clinical Trial." Frontiers in Endocrinology, Frontiers Media SA, 5 June 2019, www.ncbi.nlm.nih.gov/pmc/articles/PMC6561315/.
Bhanpuri, Nasir H, et al. "Cardiovascular Disease Risk Factor Responses to a Type 2 Diabetes Care Model Including Nutritional Ketosis Induced by Sustained Carbohydrate Restriction at 1 Year: an Open Label, Non-Randomized, Controlled Study." Cardiovascular Diabetology, BioMed Central, 1 May 2018, www.ncbi.nlm.nih.gov/pmc/articles/PMC5928595/.
Calder, Philip C. "Omega-3 Fatty Acids and Inflammatory Processes." Nutrients, Molecular Diversity Preservation International, Mar. 2010, www.ncbi.nlm.nih.gov/pmc/articles/PMC3257651/.
Commissioner, Office of the. "The Benefits and Risks of Pain Relievers: Q & A on NSAIDs." US Food and Drug Administration, FDA, 24 Sept. 2015, www.fda.gov/consumers/consumer-updates/benefits-and-risks-pain-relievers-q-nsaids-sharon-hertz-md.
Drug Evaluation and Research, Center for. "FDA Drug Safety Communication." US Food and Drug Administration, FDA, 9 July 2015, www.fda.gov/drugs/drug-safety-and-availability/fda-drug-safety-communication-fda-strengthens-warning-non-aspirin-nonsteroidal-anti-inflammatory.
Gupta, I, et al. "Effects of Gum Resin of Boswellia Serrata in Patients with Chronic Colitis." Planta Medica, US National Library of Medicine, July 2001, www.ncbi.nlm.nih.gov/pubmed/11488449.
Gyorkos, Amy, et al. "Carbohydrate-Restricted Diet and High-Intensity Interval Training Exercise Improve Cardio-Metabolic and Inflammatory Profiles in Metabolic Syndrome: A Randomized Crossover Trial." Cureus, Cureus, 8 Sept. 2019, www.ncbi.nlm.nih.gov/pmc/articles/PMC6822889/.
Hosomi, Ryota, et al. "Seafood Consumption and Components for Health." Global Journal of Health Science, Canadian Center of Science and Education, 28 Apr. 2012, www.ncbi.nlm.nih.gov/pmc/articles/PMC4776937/.
Masino, Susan A, and David N Ruskin. "Ketogenic Diets and Pain." Journal of Child Neurology, US National Library of Medicine, Aug. 2013, www.ncbi.nlm.nih.gov/pmc/articles/PMC4124736/.
Nandivada, Prathima, et al. "Eucaloric Ketogenic Diet Reduces Hypoglycemia and Inflammation in Mice with Endotoxemia." Lipids, US National Library of Medicine, June 2016, www.ncbi.nlm.nih.gov/pubmed/27117864.
Team, Cleveland Clinic. "NSAIDs: What You Need to Know." Cleveland Clinic, 2016, my.clevelandclinic.org/health/drugs/11086-non-steroidal-anti-inflammatory-medicines-nsaids.
Team, DFH. "3 Non-Pharmacological Daily Practices for Managing Pain." Designs for Health, 1 Feb. 2019, blog.designsforhealth.com/node/942.
Team, DFH. "Ease Pain Naturally." Designs for Health, 25 Nov. 2019, blog.designsforhealth.com/node/1158.
Team, DFH. "Ginger – as Effective as NSAIDs for Menstrual Pain." Designs for Health, 5 Jan. 2018, blog.designsforhealth.com/ginger-as-effective-as-nsaids-for-menstrual-pain.