Oh, My Aching Back! Back Sprains and Strains and How to Treat Them
About 80% of us experience back pain of some kind during our lifetime. In many cases, pain occurs in the lumbar spine (the lower back), because this really is the region that carries the most weight, particularly when moving, twisting, and bending. Back sprains are caused when ligaments—the tough bands of tissue that hold bones together —become overstretched or torn. Back strains demand a muscle or tendon. Nonetheless, lots of times the source of the pain cannot be clearly defined. The pain persists, although occasionally harm or the ailment that triggered the pain might be cured.
How Back Sprains and Pull Can Occur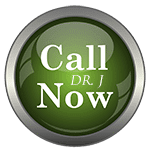 Call Today!