When most people think of injury or inflammation, they think of a sprained ankle or injured low back due to acute trauma.
However, inflammation is a far more serious health issue.
In fact, it can be said that inflammation is the root of all disease.
One may not even notice the immediate affects of chronic inflammation, but it can be there, particularly if you don't eat properly or exercise constantly.
That's because inflammation is actually the body's natural response to stress—be it physical, dietary,  environmental and/or even emotional. Once your body starts to become inflamed, it places you at risk for everything from weight gain, allergies, migraines, and susceptibilities to more serious illnesses such as heart disease, stroke, gout, diabetes, Alzheimer's disease and even cancer.
Even the healthiest among us will have some type of inflammation—if you live in today's fast and toxin-filled world, you have inflammation. The real question is what do you plan to do about it?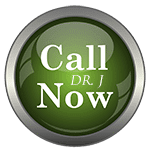 Call Today!